Spring/Summer Farm Apprenticeships
ECO is now accepting application for Spring/Summer farm apprentices. ECO's apprenticeships present an immersive, hands-on opportunity to learn about sustainable urban agriculture by working directly with experienced farm staff. In addition, you make a significant contribution to ECO's programs.
What to expect: Apprenticeships are for those who are dedicated to coming to the farm in all weather to get real-hands farm experience.  It is a weekly 6-hour min commitment (at least 2 full shifts a week). Morning shifts are 9am to 12pm, afternoon shifts are 1pm to 4pm.
Grow Urban Farming in 2018
Help ECO City Farms cultivate a more food secure and healthier Prince George's County in 2018! Make a contribution to support ECO and partner with us in our shared vision of building a sustainable and equitable food system, one healthy neighborhood at a time.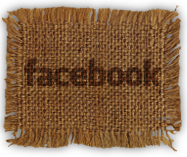 Keep up to date on ECO's work on our
Facebook Page!
About ECO