Beginning Farmer 2018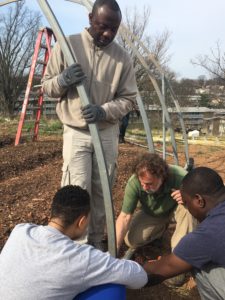 We are now accepting application for our 2018 Beginning Farmer Training Program, Food Sovereignty: Growing Urban Farmers and Farms! We are seeking individuals with some farming experience who are serious about farming and/or starting their own farm. Applications are due by November 27, 2017. Click here to learn more about this opportunity and how to apply.
2017-18 Winter CSA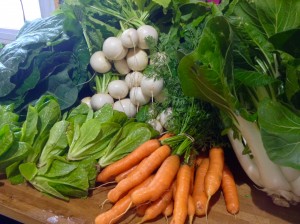 ECO City Farms Winter season farm share offers weekly bags of locally grown produce to local residents. Each week contains a different mix of produce, depending on what is in season.  The taste, freshness and nutrition of locally grown, fresh picked produce can't be beat. Support your local farm economy and and support your health with an ECO farm share!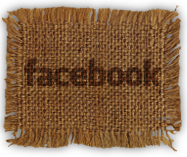 Keep up to date on ECO's work on our         
Facebook Page!
About ECO
ECO City Farms is a not-for-profit, multicultural, inter-generational, Certified Naturally Grown, urban teaching farm in Prince George's County, MD. We intensively cultivate vegetables, herbs, fruit and micro-greens. We promote and actively create food security and equity, healthy eating and active living, along with a new generation of urban farmers.
We envision a just, vigorous and sustainable food system in the Chesapeake foodshed with ample fertile soil, quality environments, livable incomes and decent working conditions for farmers and food workers, and nutritious high quality food for all.
ECO City Farms grows nutrient-rich vegetables, herbs and fruit in places where good food is scarce and sell it directly to community members through affordable weekly farm shares, on-farm stands and at the Riverdale Park Farmers Market. We also increase the amount of good and affordable food available by distributing sustainably grown produce from other small farmers. We compost food waste, using natural processes and thousands of worms, to rebuild healthy soil and restore the environment. We teach about nutrition and cooking to increase the desire for good food and an understanding of its health benefits. We advocate for a revitalized local and just food system, and partner with government, schools, other nonprofits, business and others to improve life for all in our community.
ECO City Farms provides its working class inner beltway Prince George's County and the District of Columbia neighbors with with locally-grown, healthy and nutrient-rich vegetables and herbs. We are a cornerstone of the Port Towns' Community Health Partnership, a collaborative effort to ensure that local area residents have full access to healthy food and enhanced opportunities for active living. We are also part of Place Matters, a national effort that works to eliminate racial and socioeconomic inequalities in health.