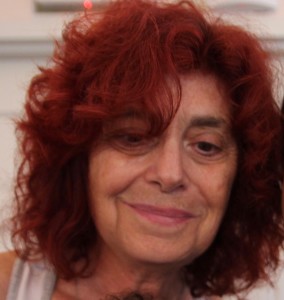 Margaret Morgan-Hubbard, Founder and CEO: A seasoned social justice organizer, educator and environmentalist, Margaret Morgan-Hubbard has a fertile mind practiced in translating ideas into action.  Margaret is committed to mentoring young people in creating meaningful and purposeful lives, and to finishing the equity work her generation began, but lost track of.   She is particularly interested in providing venues and opportunities for diverse groups of people to collaborate together toward a better, more peaceful and just world that respects Mother Nature.  She is firm believer in thinking globally and acting locally, and manifesting the change she wants to see in the world: one farm, one farmer, one kholrabi and carrot at a time.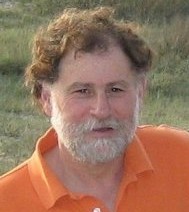 Benny Erez, Senior Technical Advisor and Compost Guru: After years working in an academic setting doing agricultural research, Benny Erez brings knowledge of theoretical and practical farming technology to ECO City Farms. He is passionate about the need to wean ourselves off the gas-guzzling commercial fertilizers and replace them with sustainably produced compost. His experience with composting technology comes from years of managing the University of Maryland Central Maryland Research and Education Center Compost Facility and visits to Austrian compost enterprises. Benny's first-hand knowledge of the power of community comes from his experiences growing up on a Kibbutz in Israel.  He recognizes that the human race is facing many environmental challenges and that local, sustainable food production is a key part of the solution.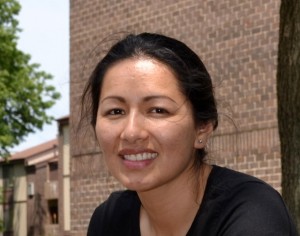 Viviana Lindo, Director of Community Education: Viviana Lindo is an avid foodie–she loves cooking, baking, reading, crafting, watching foreign films, going on adventures and spending time outdoors. Viviana was born and raised in Huancayo–a region in the central highlands and westernmost Amazonia of Peru, and as a teenager she moved to America. She graduated from California State University of Los Angeles in 2005 with a degree in Liberal Studies with minors in Latin America Studies, Sociology, and Social Gerontology. In 2006, she moved to Germany and began a master's program in social science through the Global Studies Programme. She studied on three continents receiving degrees from the University of Freiburg (Germany), KwaZulu-Natal University (South Africa) and Jawaharlal Nehru University (India). Since then, she has worked in different areas from immigration, indigenous rights, social movements, independent media, to sustainable development and agriculture. She applies to urban settings what she's learns about sustainable farming practices, respect for and acknowledgement of the environment, and indigenous knowledge found in rural settings. Viviana spent the 2012 growing season apprenticing at ECO City Farms, and during the summer of the same year she worked as an educator with ECO's "Seed to Feed" program.
Viviana is thrilled to be a member of ECO City Farms team and continues to create and support communities where everyone has access to healthy foods, and to contribute something of value to the movement so that the next young generation will work on a sustainable future by preserving biodiversity, reconnection to nature and to value and respect food.
Contact Viviana at lindo@ecocityfarms.org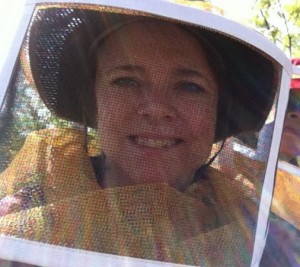 Amanda B. West, Operations Manager: As a child growing up, Amanda spent her summers at a family farm, where she found the world of chickens, milk cows and barn cats magical. She has always loved animals and growing things, and harbors a not so secret desire to be a farmer. Her dream of working in the local and sustainable foods field comes to fruition at ECO City Farms. She brings years of nonprofit management experience in the historic preservation and community development field, with multi-dimensional skills and a passion for making things run well.  She is a novice beekeeper and loves to grow vegetables at her urban community garden plot in DC.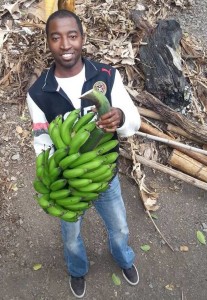 Fred James, Bladensburg Farm Manager: Fred is passionate about farming and very excited to help others discover the joys of growing food. He was born in Alabama where he grew up around farmers in his family and ex-share croppers who still had farms and live stock. He spent his summers on his family's property learning about the principles of farming and raising live stock. He has also worked with a church after school program in Laurel, MD helping youth complete their home work and study for tests. After high school in Prince George's County, he spent a year in Indiana in a Discipleship training program, where he worked with local young people and engaged in community outreach work in various parts of Indiana, Chicago and Mexico. He then returned to Virginia, started his own painting business, and in his free time, assisted his father's church with various community outreach projects and events for a few years. Before joining ECO, Fred grew fruit and vegetables and raised chickens on a small backyard organic farm on his family's land in Virginia.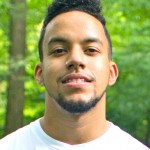 Antonio Hernandez, Blogger and Photographer: Antonio Hernandez graduated from Towson University, with a degree in International Studies. Born in Washington, D.C. and raised in nearby Prince George's County, MD, Antonio's memories of gardening were limited to his grandmother's small vegetable and spice backyard garden. For most of his upbringing, farms were only seen on television and packages of food at the grocery store. That experience remained until he went off to college. During his final year at Towson (2012), Antonio's curiosity about sustainable agriculture, urban farming and local food grew, inspired by movements in the Baltimore area, and the positive impact that eating good food has had on health and communities.  After graduation, he decided to combine his passions for photography and community-building with his new-found interest in agriculture and urban farming.
While at Towson, Antonio's most fulfilling experiences were related to his social justice work, as a mentor to high school students and an activist promoting the DREAM Act and opposing moutain-top coal removal (MTR). Additionally, Antonio worked extensively to advance the Hispanic College Fund (HCF) and United States Hispanic Youth Entrepreneurship and Education (USHYEE). He has also freelanced for Latina Style magazine. Antonio is also a DJ and continues to update his website (www.electric-llama.com) to share his photojournalism projects.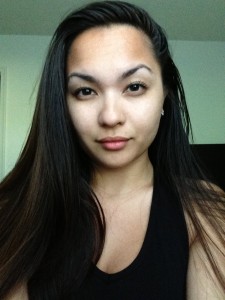 Kayla Agonoy, Communications & Volunteer Coordinator: Kayla graduated from Salisbury University with a degree in Biological Sciences. During her time at Salisbury, she became interested in nutrition and the food justice movement. When she decided to become a pescatarian, she became even more aware of the consequences of what we choose to eat on an individual and global scale.
Kayla has long been connected to the two towns where our farms are located and calls this area home. She is a graduate of William Wirt Middle and Bladensburg HS. She was introduced to urban farming during her apprenticeship at the Edmonston farm. Since then she has joined our staff and now runs ECO's signature SEED2FEED Summer Youth Program .
Maribel Rodriguez, Community Nutritionist:  Her calling is to simply offer natural healthy alternatives to everyday nutritional needs and to show you the many health benefits that local vegetables, fruits and herbs offer. She is available to provide nutrition and herbal consulting, cooking classes, and workshops on holistic nutrition and medicinal herbs. Maribel makes her own herbal products, which include award-winning salves, tinctures, infused oils, soaps, and other herbal home and body care products. 
Maribel holds a MS in Nutrition and Integrative Health and a Masters Certificate in Herbal Studies from Maryland University of Integrative Health.  She is also a retired U.S. Army Officer, an herbalist tutored by her grandmother, and is Board Certified Holistic Nutritionist. She holds a Health Coach Certificate from the Institute for Integrative Nutrition (IIN) and is Gluten-Free Certified Practitioner. She loves to help people find the right medicinal herb & botanical blend to enhance their level of health and wellness.  She will teach you how to incorporate wholesome local foods and herbal remedies as part of a holistic approach to vibrant health.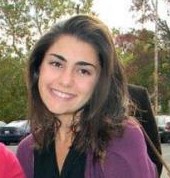 Gabrielle Rovegno: Gabrielle visited ECO City Farms on a school trip her first day as a student at University of Maryland. While studying Soil Science and Ag Economics, Gabrielle couldn't stay away from ECO where she interned and apprenticed. After graduating from UMD, Gabrielle was an AmeriCorps*VISTA with Crossroads Community Food Network in Takoma Park. Offering business training and technical assistance for value-added producers and farmers, Gabrielle has continually questioned how we can make an environment and foodscape for small businesses and farmers to prosper. Gabrielle is receiving her Masters in Ag Business Development from Oklahoma State University and co-owns Montoya's Farm (a proud participant of ECO City's Port Towns Farmers Mercado)!