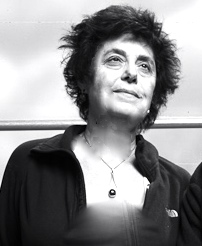 Margaret Morgan-Hubbard, Founder and CEO: A seasoned social justice organizer, educator and environmentalist, Margaret Morgan Hubbard has a fertile mind practiced in translating ideas into action.  Margaret is committed to mentoring young people in creating meaningful and purposeful lives, and to finishing the equity work her generation began, but lost track of.   She is particularly interested in providing venues and opportunities for diverse groups of people to collaborate together toward a better, more peaceful and just world that respects Mother Nature.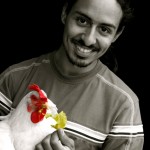 Christian Melendez, Edmonston Urban Farm Manager: A talented young farmer and thinker, Christian Melendez's role at ECO City Farms is to grow food, fertility, and farmers.  He coordinates ECO City Farms' production and sales of farm produce. He began farming while a student at University of Maryland where he sowed seeds at Engaged University's Master Peace Community Farm for more than 2 years. While at the University, Christian created and led two Alternative Spring Break experiences focused on the Chesapeake Bay Watershed. For two summers, he taught gardening and nutrition to middle school youth as part of the Free Minds Collective, and at ECO City Farms has taught Urban Farming and Composting as part of the Commercial Agriculture Certificate program with Prince George's Community College. He also ran and managed ECO's 10 month-long new and immigrant farmer training program.  Christian is a graduate of Growing Power's Commercial Urban Agriculture course. He is also a graduate of the Mid-Atlantic Better Composting School and a Certified Maryland Compost Facility Operator. He hopes the people he touches will discard the term "waste," read the Humanure Handbook, and cultivate SOIL, not OIL!

Benny Erez, Senior Technical Advisor: After years working in an academic setting doing agricultural research, Benny Erez brings knowledge of theoretical and practical farming technology to ECO City Farms. He is passionate about the need to wean ourselves off the gas-guzzling commercial fertilizers and replace them with sustainably produced compost. His experience with composting technology comes from years of managing the University of Maryland Central Maryland Research and Education Center Compost Facility and visits to Austrian compost enterprises. Benny's first-hand knowledge of the power of community comes from his experiences growing up on a Kibbutz in Israel.  He believes that the human race is facing many environmental challenges and that local, sustainable food production is part of the solution.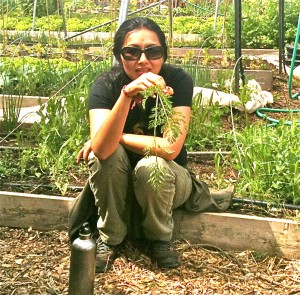 Viviana Lindo, Director of Community Education: Viviana Lindo is an avid foodie, loves cooking, baking, reading, crafting, watching foreign films, going on adventures and spending time outdoors. Viviana was born and raised in Huancayo–a region in the central highlands and westernmost Amazonia of Peru, and as a teenager she moved to America. She graduated from California State University of Los Angeles in 2005 with a degree in Liberal Studies with minors in Latin America Studies, Sociology, and Social Gerontology. In 2006, she moved to Germany and began a master's program in social science through the Global Studies Programme. She studied on three continents receiving degrees from the University of Freiburg (Germany), KwaZulu-Natal University (South Africa) and Jawaharlal Nehru University (India). Since then, she has worked in different areas from immigration, indigenous rights, social movements, independent media, sustainable development and agriculture. She hopes apply what she's learned about sustainable farming practices, the respect and acknowledgement of the environment, and indigenous knowledge found in rural settings to urban settings. Viviana spent the 2012 growing season apprenticing at ECO City Farms, and during the summer of the same year she worked as an educator with ECO's "Seed to Feed" program.
Viviana is thrilled to be a member of ECO City Farms team and hopes to continue supporting communities in which everyone has access to healthier foods, and to contribute something of value to the movement of the next young generation for a sustainable future, preserving biodiversity, reconnection to nature and to value and respect food.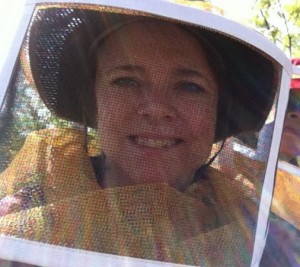 Amanda B. West, Operations Manager: Growing up, Amanda spent summers at a family farm, where she found the world of chickens, milk cows and barn cats magical. She has always loved animals and growing things, and harbors a secret desire to be a farmer. Her dream of working in the local and sustainable foods field has come to fruition at ECO City Farms. She brings years of nonprofit management experience in the historic preservation and community development field, with multi-dimensional skills and a passion for making things run well.  She is a novice beekeeper and loves to grow vegetables at her urban community garden plot in DC.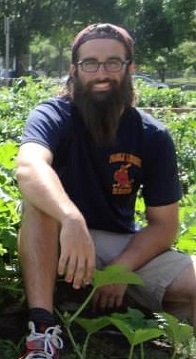 Colin Mahoney, Associate Community Farmer and Organizer:  Colin is a recent graduate of Saint Joseph's University in Philadelphia, with a degree in International Relations. Growing up in Pennsylvania, Colin had a love for the outdoors, he is an avid hiker and enjoys working and gardening outside. While at Saint Joseph's, Colin had the opportunity to take his studies to Namibia and South Africa during a semester abroad, and to Honduras on two alternative breaks. Colin has a passion for education, interning with the World Affairs Council in their Jr. Model UN, and this past year engaged with community members in Philadelphia on the issues surrounding school closings in the district. This past summer, he had the opportunity to work in Minneapolis to combine his interests in education and community outreach with urban agriculture. He worked with local youths and community members to help establish community gardens throughout north Minneapolis.
Colin is enthusiastic about joining Eco City Farms, during which, he hopes to improve his skills and knowledge in community outreach and urban agriculture by learning from co-workers and community members.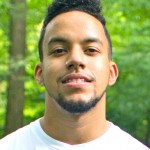 Antonio Hernandez, Volunteer Coordinator, Blogger and Photographer: Antonio Hernandez is a recent graduate of Towson University, with a degree in International Studies. Born in Washington, D.C. and raised in nearby Prince George's County, MD. Until recently, Antonio's memories of gardening were limited to his grandmother's small vegetable and spice backyard garden. For most of his upbringing, farms were only seen on television and packages of food at the grocery store. That experience remained until he went off to college.
While at Towson, Antonio's most fulfilling experiences were related to his social justice work, as a mentor to high school students and an activist promoting the DREAM Act and opposing moutain-top coal removal (MTR). Additionally, Antonio worked extensively to advance the Hispanic College Fund (HCF) and United States Hispanic Youth Entrepreneurship and Education (USHYEE). He has also freelanced for Latina Style magazine. During his final year at Towson (2012), Antonio's curiosity about sustainable agriculture, urban farming and local food grew, inspired by movements in the Baltimore area, and the positive impacts good food has on health and communities. After graduation, he sought to combine his passions for photography and community-building with his new-found interest in agriculture and urban farming.
Antonio continues to make updates on his website (www.electric-llama.com) where he shares his own photojournalism projects.