| | |
| --- | --- |
| Amanda B. West, Operations Manager: As a child growing up, Amanda spent summers at a family farm, where she found the world of chickens, milk cows and barn cats magical. She has always loved animals and growing things, and harbors a secret desire to be a farmer. Her dream of working in the local and sustainable foods field came to fruition at ECO City Farms. She brings years of nonprofit management experience in the historic preservation and community development field, with multi-dimensional skills and a passion for making things run well.  She is a novice beekeeper and loves to grow vegetables at her urban community garden plot in DC. She recently left ECO to pursue a family business. | |
Debo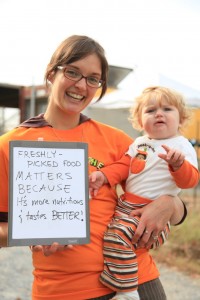 rah Wren, Lead Farmer: Deborah is a birthright farmer, raised on a family-run dairy farm in the Hudson Valley region of New York. She earned her BA in Anthropology from Ithaca College, focusing on rural sustainable development and cultural identity in Belize. Upon completion of her BA , she returned to work with her family on their dairy farm before pursuing a Masters in Sustainable Development from World Learning SIT Graduate Institute. While studying, she worked with farm-to-school programs at a local farm and established a community garden on campus. Since, Deborah has promoted environmental and economic sustainability with several non-profits. It didn't take her long to realize that her heart is in the land and decide to return to the farming lifestyle. She began with ECO City Farms as an Apprentice for 6 months, helping on the farm and in the office writing grants, then served on the Board for two years before becoming Farm Manager at the ECO City Farms Edmonston site.  Deb will soon return to her family farm and homestead.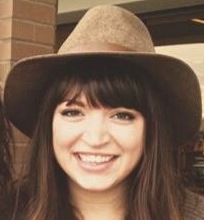 Emily Hanak, Associate Farmer: As a child, Emily frequented her grandparents' house where she loved playing with bugs in their garden- an interest that admittedly waned with age. However her interest in gardening/farming never disappeared, and while employed at various nonprofit jobs she found herself daydreaming of working outside. It can be argued that years of a sedentary office lifestyle idealized her concept of manual labor, but she's thoroughly enjoying her time at ECO City Farms, working with her hands and watching things grow. She is currently pursuing a Master's in Public Administration at DePaul University and hopes to connect her interest in local sustainable agriculture with knowledge of food security through her time at ECO. In her free time she enjoys biking, running, hiking, and volunteering in Bread for the City's food pantry, where she witnesses firsthand the impact that access to healthy food has on individuals and families in her community.
Yasmeen Abdul Latif, Community Outreach: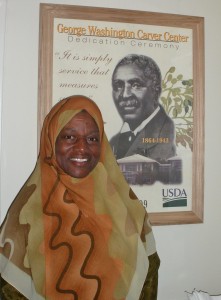 Yasmeen Abdul Latif was born and raised in Baltimore City. She has been a resident of Riverdale in Prince George's County for over 30 years. As a wife and mother of six, a junior girl scouts leader and a certified archer, Yasmeen pursues her desire to improve her skills and enhance her humanity. She has worked with her grandchildren to grow vegetables at ECO's previous community garden.Yasmeen completed the "Train the Trainer" Nutrition Education Program at ECO City Farms. Now a member of the ECO City Farms team, she looks forward to helping neighborhoods get access to healthy food and wellness education. She is also working to inform residents about ECO's newly launched Port Towns Farmers Mercado on Kenilworth Avenue.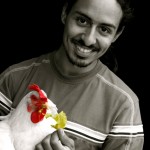 Christian Melendez, Founding Farmer/Educator: A talented farmer and thinker, Christian Melendez's role at ECO City Farms has evolved to train others about  food, fertility, and farmers.  He began farming while a student at University of Maryland where he sowed seeds with ECO's Founder at the Engaged University's Master Peace Community Farm for more than two years. While at the University, Christian created and led two Alternative Spring Break experiences focused on the Chesapeake Bay Watershed. For two summers, he taught gardening and nutrition to middle school youth as part of the Free Minds Collective, and at ECO City Farms  taught Urban Farming and Composting as part of the ECO's Commercial Agriculture Certificate program with Prince George's Community College. He also ran and managed ECO's 10 month-long new and immigrant farmer training program.  Christian is a graduate of Growing Power's Commercial Urban Agriculture course. He is also a graduate of the Mid-Atlantic Better Composting School and a Certified Maryland Compost Facility Operator. He hopes the people he touches will discard the term "waste," read the Humanure Handbook, and cultivate SOIL, not OIL! He is now working on a large farm in Maryland.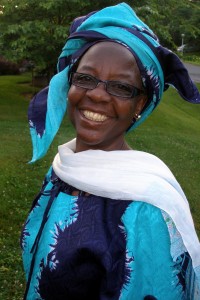 Aida Namukasa, Associate Farmer at ECO City Farms at Bladensburg and Community Nutrition Educator: Born in Uganda, her roots extend throughout East Africa, where her heart belongs. Aida's ambition is to acquire hands-on gardening and farming knowledge in order to grow food using sustainable agriculture practices and to share these skills with communities wherever she may be in the world.In 2012, when Aida first came to the United States, she volunteered at the National Arboretum in Washington DC where she acquired skills such as transplanting, potting, weeding, pruning and collecting pollen. In March 2014, she completed her Certificate on Urban Commercial Agriculture at ECO City Farms. She also became one of the ECO trained Community Nutrition Educators in June 2014. Since then, she has trained as a Apprentice Community Farmer at ECO City Farms and has helped to organize and teach Nutrition workshops, assisted the SEED2FEED Summer Youth Program, and worked on composting and farming .Aida is the author of articles and two books, "Do You Know This Ancestor?" and "Afla's Story", a book for children which she translated into Luganda, her mother tongue. She is writing her third book about improving soil and growing food the sustainable way in East Africa, in order to help farmers and in rural communities. Aida is a mother with several grandchildren, loves reading and writing, grows her own food, is an excellent cook, and she is very interested in Black History Studies. Aida left ECO to pursue farming on the West Coast.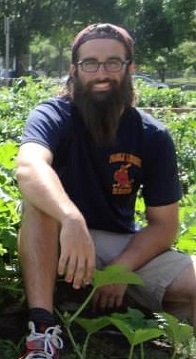 Colin Mahoney, Bladensburg Farm Manager:  Colin is a recent graduate of Saint Joseph's University in Philadelphia, with a degree in International Relations. Growing up in Pennsylvania, Colin had a love for the outdoors. He is an avid hiker and enjoys working and gardening outside. While at Saint Joseph's, Colin had the opportunity to study in Namibia and South Africa during a semester abroad, and in Honduras on two alternative breaks. Colin has a passion for education, interning with the World Affairs Council in their Jr. Model UN, and last year engaged with community members in Philadelphia on the issues surrounding school closings. Summer 2013, he had the opportunity to work in Minneapolis to combine his interests in education and community outreach with urban agriculture. He worked with local youths and community members to help establish community gardens throughout north Minneapolis. Colin is enthusiastic about joining ECO City Farms, where he hopes to hone his skills and knowledge of community outreach and urban agriculture by learning from co-workers and community members. Colin is now pursuing his MA.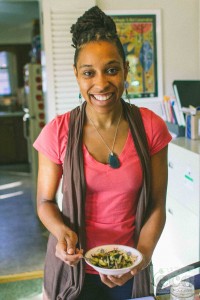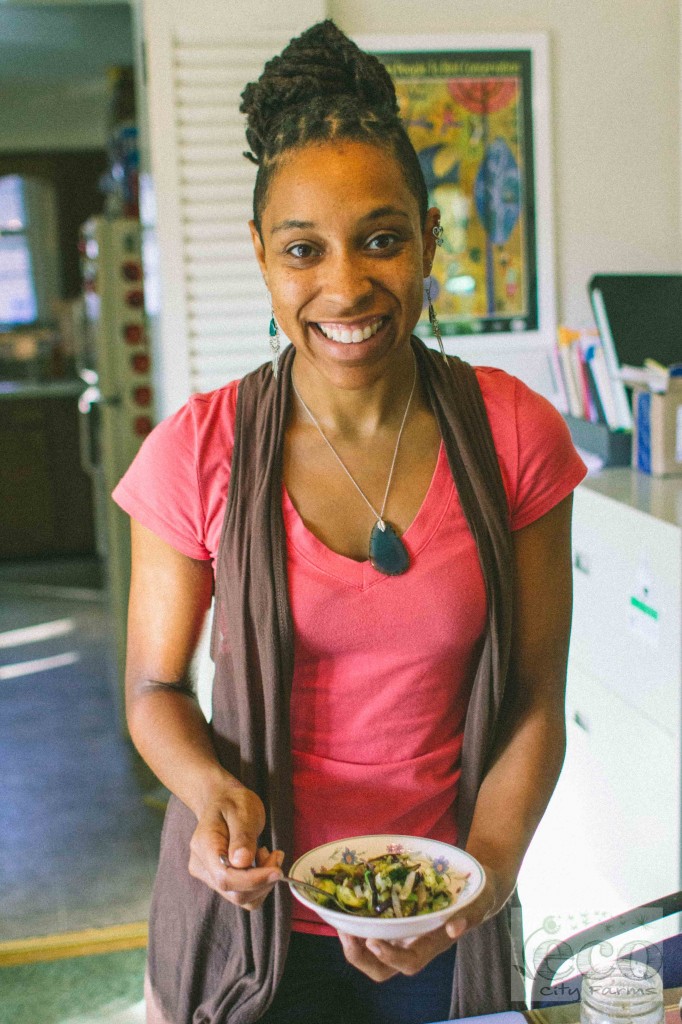 Sade Anderson, Chef and Nutrition Educator: Sade is a global citizen but claims the DMV as home. Spending the first 5 years of her life in the countryside of Rhaunin, Germany helped her to foster a loving relationship with Mother Earth that would not come full circle until adulthood. During her undergraduate and graduate studies Sade has continued to engage in social justice work around issues of race, class, youth and political incarceration, birth injustice, and most recently food injustice.  Through a thirteen-year journey to a plant-based lifestyle, Sade has come to appreciate food and its source. Sade believes that food is a wonderful tool to talk about social justice and can ultimately be used to heal us all! he is a health coach, food educator, personal chef, garden educator and fitness instructor. Sade enjoys dancing, reading, cooking, yoga, and sharing vegan meals with her 6 year old son. She is currently pursuing her PhD.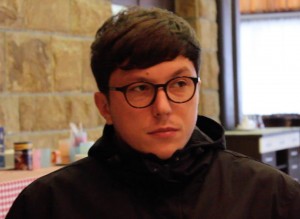 Dragan Markoski, Community Solutions Program Fellow: Dragan Markoski is an experienced youth worker, project manager, and trainer in the field of non-formal education. During the past eight years, Markoski has worked on the planning, preparation, and implementation of various local, national, and international youth projects. For more than four years, he has also managed the general administration of the organization for which he works. As a freelance trainer, he has worked on designing and delivering educational programs for various non-formal education activities implemented by organizations and institutions from different countries. As one of the leaders of creACTive's project for organic farming and a Community Solutions Program Fellow, Markoski hopes to learn more about building strong relationships and establishing cooperation in the field of sustainable development and social entrepreneurship with stakeholders from the government, local municipalities, businesses, and nonprofits. Upon returning to Macedonia, Markoski intends to pursue a follow-on project which focuses on engaging youth in establishing new organic farms in Kavadarci.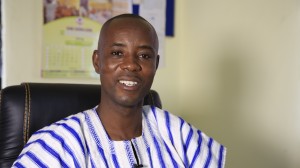 Wekem Raymond Avatim, Agricultural and Food Systems Fellow, Ghana .
Wekem holds an MA in Development Studies with specialization in Population, Poverty and Social Development from the International Institute of Social Studies of Erasmus University in The Hague in, Netherlands in 2009 and a BA in Population and Family Life Education from the University of Cape Coast, Ghana in 2001. He has over eight years work experience in managing and coordinating the implementation of livelihood security initiatives in rural communities Northern Ghana. As the Director of Livelihoods and Food Security Development at SEND-Ghana, his work involves the design, development, and implementation of livelihood security initiatives aimed at strengthening and empowering local communities to drive their own development processes and build resiliency to climate change. His work focuses on building the organizational capacities of community institutions (family-based farmer co-operatives and credit unions) to ensure sustainability in areas that include agriculture production and market access, food security, community nutrition security, gender-based programming and women initiatives (gender model families and micro finance), climate change adaptation, partnership building and networking, peace animation, reproductive health and participatory approaches to rural development. Wekem has significant experience in working with and managing teams in the implementation, monitoring and evaluating impacts of SEND-Ghana projects. He also has experience in advocacy work with district authorities to ensure food security related interventions address the needs of deprived and vulnerabile communities. Wekem aims to learn from ECO City farms practical climate change adaptation strategies for rural communities and innovative ways in undertaking community-based outreach and education on nutrition for implementation in rural communities to address the impacts of climate change and high levels of nutrition insecurity among under 5 children and pregnancy women.