ECO City Farms in the News
2017
En Root, The OutGrowth Monthly Newsletter 
Our Deputy Director featured as "The Sun Beam", December 2017
Changing Food Deserts, One Hoophouse at a Time
Brown Paper Tickets' Community Blog, November 2, 2017
7 Black-Owned Urban Farms Making A Difference In The DMV Area
Our Bladensburg Farmer, Fred James, featured on Blavity.com, August 2017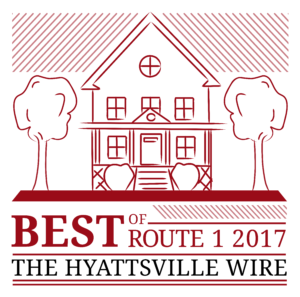 Hyattsville Wire's Best of Route 1 Reader Poll 2017
Won "Best Community Supported Agriculture", July 10, 2017
Oasis in a Food Desert
Featured on CarlChickens.com, February 19, 2017
The Transition to Urban Farming — Growing and Educating Together
Featured ECOLAB on Toward Ecological Civilization (ECOCIV)
2016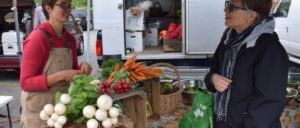 Urban Farm is Also a Place for Teaching
Featured in Lancater Farming, July 30, 2016
Going to Market: Urban farm brings fresh produce from farm to fork
Featured in Hyattsville Life & Times, June 18, 2016
2015
The Best Urban/Community Gardens and Farms In The D.C. Area
Featured in the dcist, May 22, 2015
2014
2014 Good Food Org Guide
Featured in the Good Food Org Guide, October 27, 2014
Port Towns celebrate community camaraderie, healthy living
Featuring a quote from our Operations Manager, Amanda West, The Gazette, October 2, 2014
GW Gets To Work
Mentioned in GW Today, September 6, 2014
From seed to feed
Hyattsville Life & Times, August 14, 2014
ECO City Grows Great Food, Farms and Farmers
Highlights our 2014 SEED2FEED Summer Youth Program in The Washington Informer, August 13, 2014
To Heal DC segment on 2014 SEED2FEED Summer Youth Program, WPFW 89.3 FM, Washington, DC. August 11, 2014
To find the program, search for August 11th, 10am, program "To Heal DC".
2013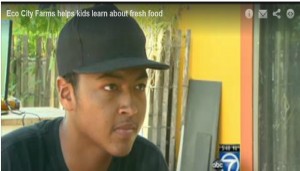 Farm celebrates Food Day
Hyattsville Life & Times, November 18, 2013
Local Grower Provides Produce to Top Eateries in DC
The Sentinel, September 27, 2013
Vegan restaurateur's truck aims to make Prince George's 'food desert' a little healthier
The Washington Post, September 12, 2013
Urban Farms Bloom in Concrete Desert
Voice of America, August 21, 2013
University of Maryland students go back to the land
Featuring ECO farm intern Anna Wallis. Washington Post, August 9, 2013.
USDA Labels Prince George's County "Food Desert" –  Focuses on food desert issues and features ECO's Edmonston farm. WRC- TV-4, Washington, DC, July 24, 2013.
Metro Connection segment on Summer Youth Program, WAMU 88.5 FM, Washington, DC.  July 19, 2013.
Eco City Farms helps children learn about healthy eating
Harris Heroes segment, WJLA TV-7, Washington, DC. July 17, 2013
Prince George's farm camp helps students grow healthy eating habits – Washington Post, July 3, 2013
2012
2011
2010

Press Releases