ECO City Farms Board of Directors 2017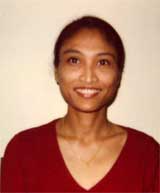 Board Chair: Ingrid Ardjosoediro, USDA, born in Paramaribo, Suriname, is an agricultural economist with over 15 years of experience in agriculture and food security issues. As a senior analyst at USDA, she provides technical assistance and project management support to agriculture development projects funded by the U.S. Department of Agriculture.  Ingrid provides technical direction in the design, implementation, and monitoring of locally appropriate interventions that promote rural prosperity while ensuring sustainable use of natural resources. She holds advanced degrees in both fisheries and agricultural and natural resource economics. Her passion for agriculture, has led her to working with farmers here and internationally, to improve livelihoods and strengthen community resilience.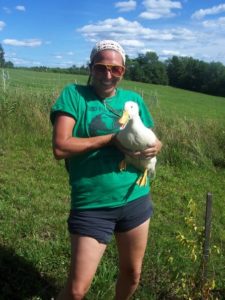 Board Secretary: Sonia Keiner, a long-term farming and social justice advocate, is an enduring partner and friend of ECO.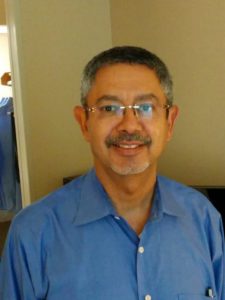 Board Treasurer: Guillermo (Bill) Rodriguez is Acting Treasurer of the ECO City Farms Board. Hailing from Puerto Rico, Bill brings a set of diverse and rich experiences to the Board, including Strategic Planning and Budget Analysis work for the Pentagon.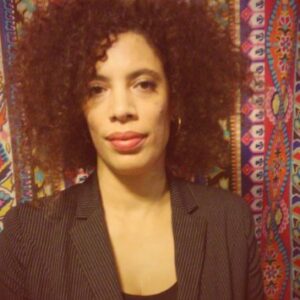 Kimberly Brown, Chief Program Officer at DC Central Kitchen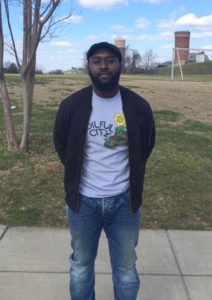 Xavier Brown is a native Washingtonian, Founder of Soilful City, 21st century Black Farmer & member of Black Dirt Farm Collective.  Small 
Parks Specialist for DC Parks and Recreation. He received his B.A. degree from North Carolina Agricultural and Technical State University.  Currently getting Master Degree from the University of Vermont in Ecological Leadership He is a Master Watershed Steward, Master Gardener, Master Composter, Environmental Leadership Fellow 2013.

Cherryl Clement is a Yoga instructor and former chef/caterer.  Born in Trinidad, she is also one of ECO City Farms Community Nutrition Educators. Currently the District Training Manager at the Virginia Department of Transportation, she previously served as the  Employment Manager at Children's National Medical Center. Cherryl joined ECO's BOD in 2016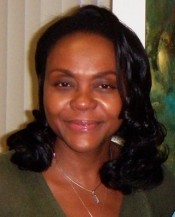 Currently Executive Director, Prince George's County Arts and Humanities Council, Rhonda Dallas played a leading role in the re-organization, re-branding and legislative expansion of the Council during a period of major transition.  She is founding President/CEO of ArtsFusion that develops, markets and manages cultural and historic assets. Dallas is also a specialist in outreach to diverse communities and is actively involved in advancing heritage tourism through adaptive restoration and revatilizing underserved historic places. Dallas served as Special Assistant to the Office of the States Attorney Prince George's County, Community Affairs Division where she was responsible for launching and overseeing the ex-offender re-entry initiative. Rhonda earned her B.B.A. in Marketing from Howard University.  She is a graduate of Harvard Divinity School Leadership Institute, and was a Howard Thurman research assistant while completing graduate studies at Emory University, Candler School of Theology concentrating in Faith and Public Policy.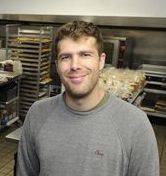 Cullen Gilchrist's work is centered on building a more vibrant city that supports a diverse and accessible  food system. He is the ED and Founder of Union Kitchen, a food incubator located in Washington, DC that lowers the barrier to entry for small food businesses while providing services all along the growth chain. In addition he operates the Blind Dog Cafe, with 2 more market-style cafes in the works, which focus on local, artisanal, and seasonal products.  Blind Dog Cafe was born with the goal of creating a community around food, so finding partners, like Common Good City Farm, to provide the freshest, local food is always the focus. Cullen's familiarity with the importance of a compost program led to another partnership with Common Good City Farm, who provide compost for both Blind Dog Cafe and Union Kitchen. In conjunction with the composting program at Blind Dog Cafe, Cullen has also partnered with Common Good City Farm to cook community lunch with the youth program, and to encourage Union Kitchen members to participate in fundraising events. Before becoming a business owner, Cullen managed and cooked at several DC establishments, including The Mandarin Oriental, Ardeo Bardeo, Jaleo, and Bistro La Bonne. Prior to moving to DC, Cullen lived in Boston where he worked in many roles in the industry, although he was mainly employed as a manager and general manager of University cafeterias.  Before moving to DC, Cullen graduated from Dartmouth College where he played football and earned a degree in Economics and Sociology.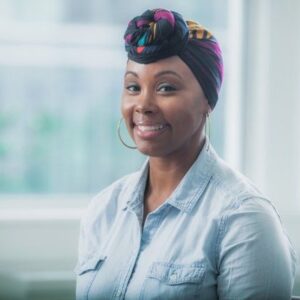 Melissa Jones is a sustainable food advocate and plant-based food lover with a deep passion for connecting food and environment. Melissa is the founder of MLJ Event Management – an eco-conscious events company that provides planning services with minimal impact on the Earth. Additionally, Melissa is the creator of GoodSoil Events which is an events + media initiative and platform that celebrates and promotes healthy food, sustainable agriculture and advocates healthy soil through food-focused experiences. She's obsessed with flowers, loves to see new places and meet new people, and enjoys great food, especially from different cultures!
JJ McCracken is an artist now practicing at Red Dirt Studio in Prince George's County.  JJ constructs immersive installations focused on the

living experience.  She received a B.A. in Anthropology from The College of William and Mary in 1995, an M.F.A. in Studio Art from The George Washington University in 2005, and attended the Skowhegan School of Painting and Sculpture in 2012. McCracken is the recipient of numerous awards and grants, recently including a Maryland State Arts Council Individual Artist Award in Sculpture (2014), a Louis Comfort Tiffany Foundation Award (2011), and two grants from the Puffin Foundation (2013 and 2011). Her Hunger project spanning several years (2008-2011), used geophagy (earth-eating) as a launching point for an experiential poem about need. During the exhibition, Hunger, Philadelphia, clay-covered models moved through an arid, monochromatic landscape eating clay casts of fruits and vegetables. The excessive consumption of a visually bountiful but non-nutritive food substitute was central to the main idea of the project. Her work has been acknowledged through awards, grants, and fellowships from the Chenven Foundation, the D.C. Commission on the Arts and Humanities, and the Harpo Foundation. Among other older awards, her STASIS project received "Best In Show" in the Ceramic Objects/Conceptual Material exhibition during the "Crafting Content" symposium at the University of Arkansas, Fayetteville.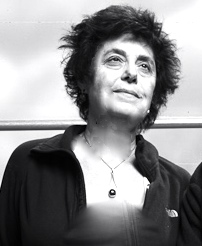 Margaret Morgan-Hubbard is an organizer, educator, and activist who has called Prince George's County home for more than two decades. Prior to founding ECO, she launched and ran the Engaged University, bringing more than 3,000 residents and university members together to jointly consider the needs of the community surrounding the University of Maryland, assess existing partnerships, and carry out strategic interventions and collaborations, including a community farm and recycled bike shop. Morgan–Hubbard's professional and grassroots organizing experience includes running the Office of Communications at the US Environmental Protection Agency; directing a national environmental organization; managing the District of Columbia's Low Income Weatherization and related Block Grant programs; building membership for the National Immigration Forum; directing Jobs in Energy in DC and the Energy Task Force in NYC, and operating alternative energy investment programs for the National Council of Churches. She is a member of the Executive Committee of M-NCPPC's Envision Prince George's and a Board Member of Future Harvest CASA.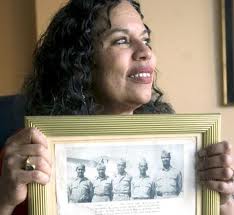 Dyann A. Waugh is a doctor with the US Postal Service. She decided to become a doctor years after she graduated with a bachelor's degree in anthropology, following in her father's footsteps, a flight surgeon with the all- black 332d Fighter Group, the famed Tuskegee Airmen. Dyann is interested in the intersection between food, health and community wellness. Dyann Waugh is an expert in environmental and occupational medicine and consults on emergency preparedness, health and safety.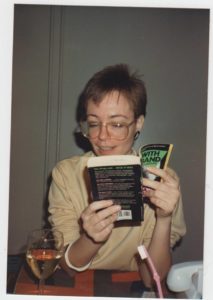 Abby Wilkerson is a professor or writing at George Washington University in DC. She has been a member of ECO City Farm's CSA since its inception and is a neighbor of the organization.  She also is a member of the Prince George's Food Equity Council. She has written extensively on the relationship between food and health and body image.  She is an important voice in the food justice movement, promoting the concept of health at every body size which challenges the idea that obesity is a set formula with a common ideal body sized for human wellness.