ECO City Farms Board of Directors 2017
Officers include:

Board Chair, Cherryl Clement is a Yoga instructor and former chef/caterer.  Born in Trinidad, she is also one of ECO City Farms Community Nutrition Educators. Currently the District Training Manager at the Virginia Department of Transportation, she previously served as the  Employment Manager at Children's National Medical Center. Cherryl joined ECO's BOD in 2016
Board Vice Chair, Melissa Jones is a sustainable food advocate and plant-based food lover with a deep passion for connecting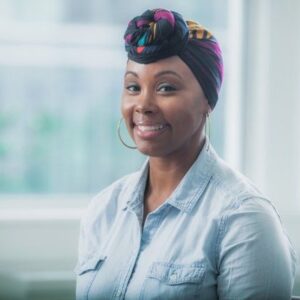 food and environment. Melissa is the founder of MLJ Event Management – an eco-conscious events company that provides planning services with minimal impact on the Earth. Additionally, Melissa is the creator of GoodSoil Events which is an events + media initiative and platform that celebrates and promotes healthy food, sustainable agriculture and advocates healthy soil through food-focused experiences. She's obsessed with flowers, loves to see new places and meet new people, and enjoys great food, especially from different cultures!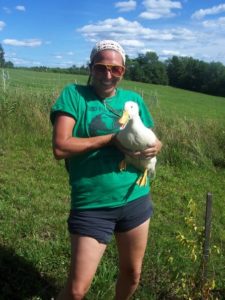 Board Secretary: Sonia Keiner, a long-term farming and social justice advocate, is an enduring partner and friend of ECO.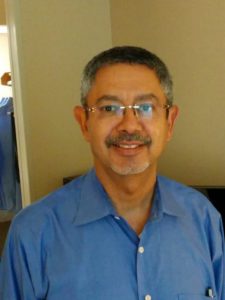 Board Treasurer: Guillermo (Bill) Rodriguez is Acting Treasurer of the ECO City Farms Board. Hailing from Puerto Rico, Bill brings a set of diverse and rich experiences to the Board, including Strategic Planning and Budget Analysis work for the Pentagon.
Members include:
Jonathan Barrett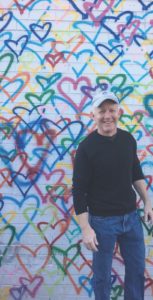 is an engaged community member devoted to advancing community-based farming and food production.  With an MBA from University of Maryland and product management experience at Verizon, he is a clear asset to the organization.
Kimberly Brown began her career as a faculty member teaching immigrants at Montana State University and the University of Maryland, then moved to Montgomery Community College where she developed specialized employment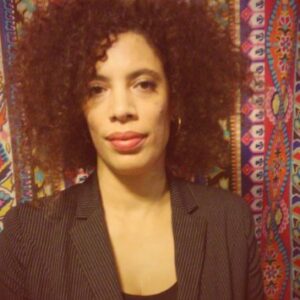 programs for refugees and other structurally oppressed populations including victims of human trafficking, victims of domestic violence, survivors of torture and trauma, displaced youth, and returning citizens. She currently works at DC Central Kitchen where she has been able to merge her expertise in workforce development with her interests in food justice and urban farming.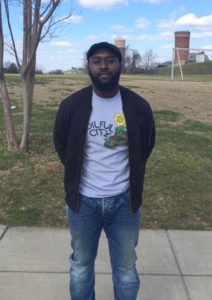 Xavier Brown is a native Washingtonian, Founder of Soilful City, 21st century Black Farmer & member of Black Dirt Farm Collective.  Small Parks Specialist for DC Parks and Recreation. He received his B.A. degree from North Carolina Agricultural and Technical State University.  Currently getting Master Degree from the University of Vermont in Ecological Leadership He is a Master Watershed Steward, Master Gardener, Master Composter, Environmental Leadership Fellow 2013.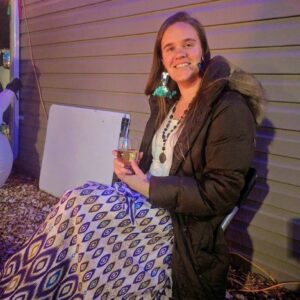 Kristen Spoales Da Cruz, Garden Educator and High School Science Teacher
C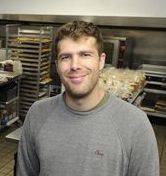 ullen Gilchrist's work is centered on building a more vibrant city that supports a diverse and accessible  food system. He is the ED and Founder of Union Kitchen, a food incubator located in Washington, DC that lowers the barrier to entry for small food businesses while providing services all along the growth chain. In addition he operates the Blind Dog Cafe, with 2 more market-style cafes in the works, which focus on local, artisanal, and seasonal products.  Blind Dog Cafe was born with the goal of creating a community around food, so finding partners, like Common Good City Farm, to provide the freshest, local food is always the focus. Cullen's familiarity with the importance of a compost program led to another partnership with Common Good City Farm, who provide compost for both Blind Dog Cafe and Union Kitchen. In conjunction with the composting program at Blind Dog Cafe, Cullen has also partnered with Common Good City Farm to cook community lunch with the youth program, and to encourage Union Kitchen members to participate in fundraising events. Before becoming a business owner, Cullen managed and cooked at several DC establishments, including The Mandarin Oriental, Ardeo Bardeo, Jaleo, and Bistro La Bonne. Prior to moving to DC, Cullen lived in Boston where he worked in many roles in the industry, although he was mainly employed as a manager and general manager of University cafeterias.  Before moving to DC, Cullen graduated from Dartmouth College where he played football and earned a degree in Economics and Sociology.
Cynthia Gossage, Professor and Chair, Hospitality, Tourism, and Culinary Arts, Prince George's Community College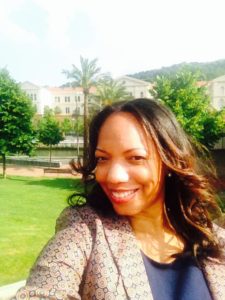 Naima Johnson is passionate about healthy eating, living and cycling. She enjoys traveling abroad, immersing herself into different cultures and music that nurtures the soul. A resident of Prince George's County, Naima is a Real Estate and Economic Development professional with extensive years of experience in marketing, strategic planning, business retention/expansion and stakeholder relations.  As a licensed Real Estate Consultant with Keller Williams, Naima partners with the local community to build wealth through home ownership, investments and education. Additionally, Naima is the founder of The Jamii Group, (Jamii means "to gather; community" in Swahili)- a neighborhood development organization empowering entrepreneurs, small businesses and organizations to reach their full productive potential. She is a global-minded professional with sustainable tourism development, international marketing and consulting experience in Spain, France, Estonia, Finland and China. Naima earned a BA in Psychology from Hampton University and an MBA in Global Management from The George Washington University.

Walter Kamiat ,Associate General Counsel at SEIU
CEO, Margaret Morgan-Hubbard:  Prior to founding ECO, she launched and ran the Engaged University, bringing more than 3,000 residents and university members together to jointly consider the needs of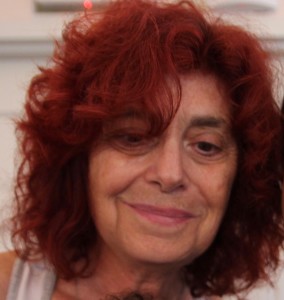 the community surrounding the University of Maryland, assess existing partnerships, and carry out strategic interventions and collaborations, including a community farm and recycled bike shop. Morgan–Hubbard's professional and grassroots organizing experience includes running the Office of Communications at the US Environmental Protection Agency; directing a national environmental organization; managing the District of Columbia's Low Income Weatherization and related Block Grant programs; building membership for the National Immigration Forum; directing Jobs in Energy in DC and the Energy Task Force in NYC, and operating alternative energy investment programs for the National Council of Churches.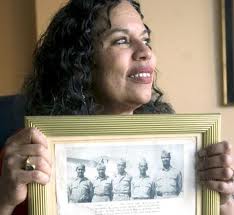 Dyann A. Waugh is a doctor with the US Postal Service. She decided to become a doctor years after she graduated with a bachelor's degree in anthropology, following in her father's footsteps, a flight surgeon with the all- black 332d Fighter Group, the famed Tuskegee Airmen. Dyann is interested in the intersection between food, health and community wellness. Dyann Waugh is an expert in environmental and occupational medicine and consults on emergency preparedness, health and safety.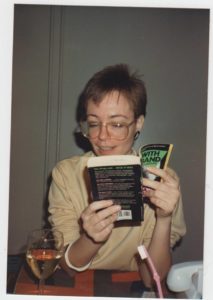 Abby Wilkerson is a professor or writing at George Washington University in DC. She has been a member of ECO City Farm's CSA since its inception and is a neighbor of the organization.  She also is a member of the Prince George's Food Equity Council. She has written extensively on the relationship between food and health and body image.  She is an important voice in the food justice movement, promoting the concept of health at every body size which challenges the idea that obesity is a set formula with a common ideal body sized for human wellness.