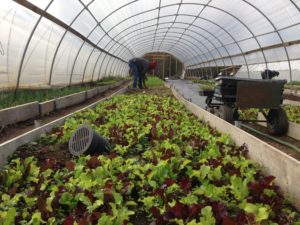 ECO City Farms relies on generous contributions from individuals, foundations, public agencies and customers!  Our educational programming, youth outreach, trainings and advocacy all need your support to promote sustainable local food and farms in Prince George's County and the Chesapeake region.
ECO City Farms is a nonprofit 501c3, so all contributions are tax-deductible.
We also accept purchases or donations for items we need for our office and farm operations. Checkout our Wishlist for what we currently need.
If you have any questions about our work, please contact us at info@ecocityfarms.org.
Make 100% of your donation go to ECO if you pay by check!
Contribute by Check:  made out to ECO City Farms.
Please send it to our address at:
6010 Taylor Road
Riverdale, MD  20737
Set up a recurring donation online – and provide solid support every month!



Contribute Online: 
Razoo: 
The menu at the right of the page will allow you to contribute securely online via Razoo.  To make a recurring donation using a credit card, enter the amount you'd like to contribute each time. On the Card Details screen, you'll have the option to choose Recurring Donation and set the frequency of the recurrence.
Paypal:  
You can also use your Paypal account to donate. To access Paypal, please use this button:
Goodshop:


Shop, Save and Help ECO City Farms!
We are now partnered with Goodshop which works with thousands of stores like Amazon coupons, Harry & David deals,  and Vistaprint savings to provide our supporters the best coupon codes and deals and donate a percentage of what you spend back to our mission!  Save and give all at the same time for free!
Amazon: 
Thanks so much for your support of ECO City Farms!