ECO City Farms staff can visit a school or group to bring food and farming education into the classroom.
For example, our farmer Christian visited Piney Branch Elementary School, to talk with 5th grade students about the benefits of eating fresh vegetables. The students taste tested different vegetables and voted on their favorites.
Our master composter, Benny Erez, provides compost education and training, such as a recent project setting up in school composting facilities for the DC public school system.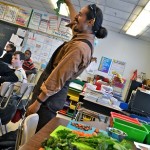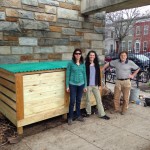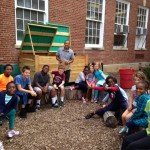 If you are interested in our farm staff coming to your school, either to do presentations or assist in design/construction, please fill out the form below.