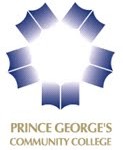 ECO City Farms Intensive Weekend Certificate Course in Urban Agriculture
ECO City Farms and Prince George's Community College have partnered to offer A Three Day Intensive Introduction to Urban Agriculture.
Next session is: To Be Determined
This class is designed for: Urban residential food growers, community gardeners, co-operative associations, city planners, community garden staff, environmental advocates and those interested in growing food in their community.
> Download a flier about this class
>  View student testimonials about this class

About the Class
This 22 hour, very intensive weekend hands-on course will provide you with the sustainable strategies to plan and design an intensive food production system, based on your needs, goals, and resources, and suited to your own individual urban space. A maximum of 20 people can be accommodated, so please register early to assure your place.   A continuing education certificate will be awarded upon completion of all three days.
What This Course Covers:
Starting with the basic principles of sustainable farming, the course will review:
Soil fertility, nutrient and water management,crop plant families;
Crop rotation, and maximizing the use of urban resources and infrastructure;
Community composting, including a walk through of the composting process in order to produce healthy soil from waste products;
Incorporating worms into your compost system for a value-added product (worm castings);
Examine existing ordinances within urban/suburban neighborhoods related to the raising of small farm animals, focusing on chickens, ducks, bees, and worms;
What you need to know to select, harvest, process, prepare and present your produce for sale;
Construction techniques related to hoophouse cover materials, ventilation and irrigation;
Strategies for selling to restaurants, retailers, and food co-ops, as well as direct market strategies such as farmers markets, pick-your own, and community-supported agriculture (CSA).
Details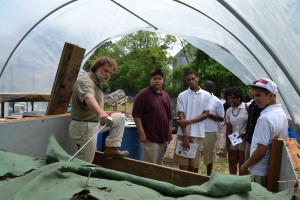 Class Location: ECO City Farms, 4913 Crittenden Street in Edmonston, Maryland.
Cost: Cost is $583, including meals and materials.
Registration: Registration will be on line on the PGCC website at www.pgcc.edu. Select Workforce Development and Continuing Education Students.
How to Register:
Go to www.pgcc.edu.
On the top menu, click on Owl Link. Click the yellow bar that says "Workforce Development & Cont. Ed. Students."
Click "Register Cont. Ed. Courses" on the left side.
In the box labeled "Course Code Number," type AGR to see a list of all the agriculture courses, and select AGR-302).  You must use the hyphen if you're typing in a specific course code.  Don't use the keyword search, as it usually doesn't return useful or complete results.
Check the box(es) next to the class(es) you wish to register for, and click "Submit" at the bottom of the page. Fill out the requested information, and be prepared to pay at the end.
Should you have difficulty finding or registering for this course: Contact:  Lori Jones Westphalia Training Center Prince George's Community College 9109 Westphalia Road Upper Marlboro, MD 20774. If you have difficulty registering, phone (301) 322-0964 for more information.