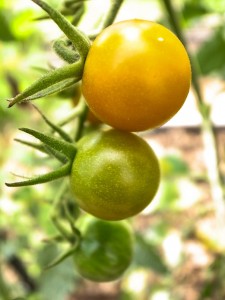 At ECO City Farms, our goal is not just to produce food as an urban farm, but to provide food to those in our immediate area, a food desert as designated by the USDA. We also work to be a model of sustainable, pesticide free, urban farming, with a mission to encourage others to grow food in urban and suburban environments, close to the people who eat it, both for the family table and for income. We strive to provide useful solutions to urban farming and work to empower others to bring fresh healthy food to those in food access areas.
We are an educational center that is well positioned to promote good health habits and a healthy lifestyle for children and adults in Prince George's County. We use on-farm training to allow adults and children to explore healthy nutritious food through hands-on activities that include planting, cooking and sampling.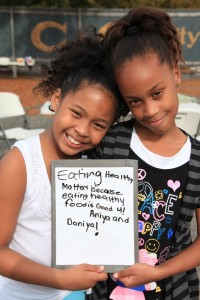 We also believe that positive attitudes towards healthy food  have a direct connection to health. This is reflected not just in our food growing, but our food and nutrition programs, outreach and other initiatives. ECO is part of the Port Towns Community Health Partnership, and is engaged in Healthy Eating Active Living (HEAL) program activities.
We serve the Maryland Port Towns communities of Colmar Manor, Bladensburg, Cottage City and Edmonston. We also serve Hyattsville, Riverdale and other communities in Prince George's county.
Click on the menu at right to read more about our food offerings, at a local market, CSA/Farm market and in bulk sales.