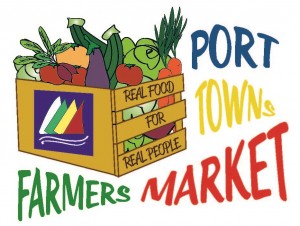 RECRUITING FARMERS & VENDORS FOR THE 2017 SEASON!
If you would like to sell at the market, contact us!  See the application form and regulations below.
Seeking Farmers and Vendors for the 2017 Season
We are now seeking farmers, producers and food product vendors for the 2017 season.  We seek prepared food vendors with healthy foods using local ingredients where possible. We will follow up applications with a conversation and a site visit.  We encourage all fruit and vegetable farmers to participate in MD WIC in order to take advantage of customer financial incentives. See the application and market rules.
We offer the following benefits to area farmers and vendors:
Affordable Flat Season Fee: For full 14 week season participation, vendors living outside of Prince George's County pay $250; Prince George's residents pay $200. If you attend the full season you get a rebate (see below).
$100 Refund for Good Attendance:  All vendors who attend the market for 13 of the 14 weeks of the season will receive a $100 refund on their tabling fee.
Multi-Farm Tables: In order to encourage profitability for local farmers and their participation at the market, multi-farm tables are allowed and a farmer may bring 50% of goods sold at the market from other approved partner farmers.
Double Dollars: Once again we will have a double dollars program for the market, to be used by WIC, SNAP and Senior customers which double their buying power up to $5 week for fruit and vegetables.
We particularly welcome:
– Farmers and growers farming in Prince George's County
– Prepared food /value added producers serving healthy food products based in Prince George's County
– Minority farmers from any location
– Farmers/producers using sustainable farming methods or are Certified Natural or Organic
– Maryland farmers
Customer Base:
Last year in its first year, the market attracted approximately 140 customer per week. The customer base for the market is widely diverse: a mix recent immigrants, long-time residents and newcomers. Overall, the population is low to moderate income where costs of food are sensitive to some and using government benefit programs such as SNAP/EBT and WIC is common. We are looking for vendors who are willing to navigate possible cultural barriers, and help customers understand how to best use and consume their products.
Customer Financial Incentives:
The market will offer WIC, SNAP/EBT, FMNP or other payment options as well as double dollars as an incentive for lower income customer sales.  The local WIC clinic will be present regularly to distribute Farmers Market Nutrition Program vouchers, which bring clients to the market and generate sales among WIC customers.