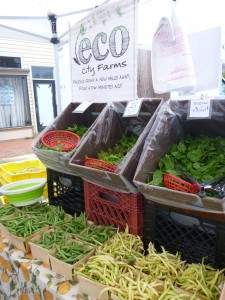 We sell our fresh, naturally grown and pesticide-free produce at the Riverdale Park, MD, Farmers Market every Thursday throughout the year.  The market is open from 3:30 PM – 7 PM weekly, year-round.
The Riverdale Park Farmers Market is always a hoppin' event, with music, people and tasty food offerings at the Riverdale Park Town Center at the train station in the heart of the community.
The market it is located at 4650 Queensbury Road, Riverdale Park, MD -at upper left of map below.