The FoodShed: An Urban Farm Commercial Kitchen for Value-Added Production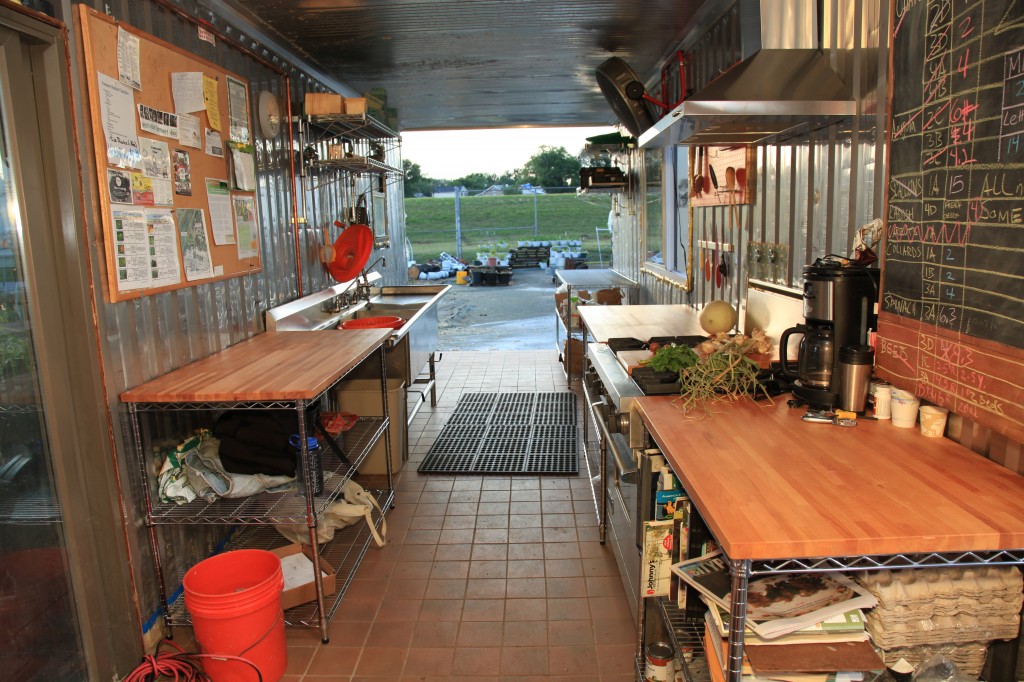 We are currently developing a commercial kitchen and teaching space for our urban farm.  The project will utilize an upcycled sea shipping containers to serve as a space for washing, processing, storing and refrigeration of food produced on the farm.  The space will also serve as an educational and teaching space, will utilize renewable energy technologies and maximize use of low-tech solutions and recycled materials. The project will demonstrate low cost solutions for urban farmers, enable value-added and farm-to-school food entrepreneurial ventures and project documentation will be shared as an open source design to local urban and small farmers throughout the region.  Repurposing shipping containers into low-cost urban farm infrastructure will address a major issue in the profitability of growing food in and around cities and small rural farms. Urban farmers need to get the highest returns for their product, and the ability to properly process, add value to, and appropriately refrigerate or store their product can mean the difference between a failing food enterprise and a successful one. We anticipate learning the logistics, design, construction process, and the cost analysis of repurposing shipping containers into a certified washing/processing station and walk-in refrigerator. Innovation in low- cost farm infrastructure will be applicable to a variety of community food enterprises.
This project is made possible by a grant from the Southern Maryland Agricultureal  Development Commission and is in collaboration with the Yestermorrow Design/Build School and the Catholic University School of Architecture.  We began construction in November 2011 and hope to finish up phase 1 by Spring 2012.
Project Goals:
1. Serve as a year-round washing and processing space for all produce grown on the farm as well as walk-in cooler space for cold-storage of produce ready for market.
2. Use as a liscenced processing kitchen for value-added production of farm products such as salsas, pestos, jams, dehydrated foods, etc..
3. Serve as an educational, teaching kitchen for growing a culture of food on the farm through events, workshops and classes.
Design
Construction