This is our first blog post! We're hoping to use this to update you on the progress of the ECOffshoots farm and are looking forward to your feedback.
The ECO farm is now entering its 5th month, and things are flourishing! Everything is evolving and growing with the help of our volunteers and New Urban Farmer trainees.

The basil is thriving, looking very lush. We've been harvesting it and selling it at the Crossroads Farmers Market (7676 New Hampshire Ave) on Wednesdays from 3-6 pm.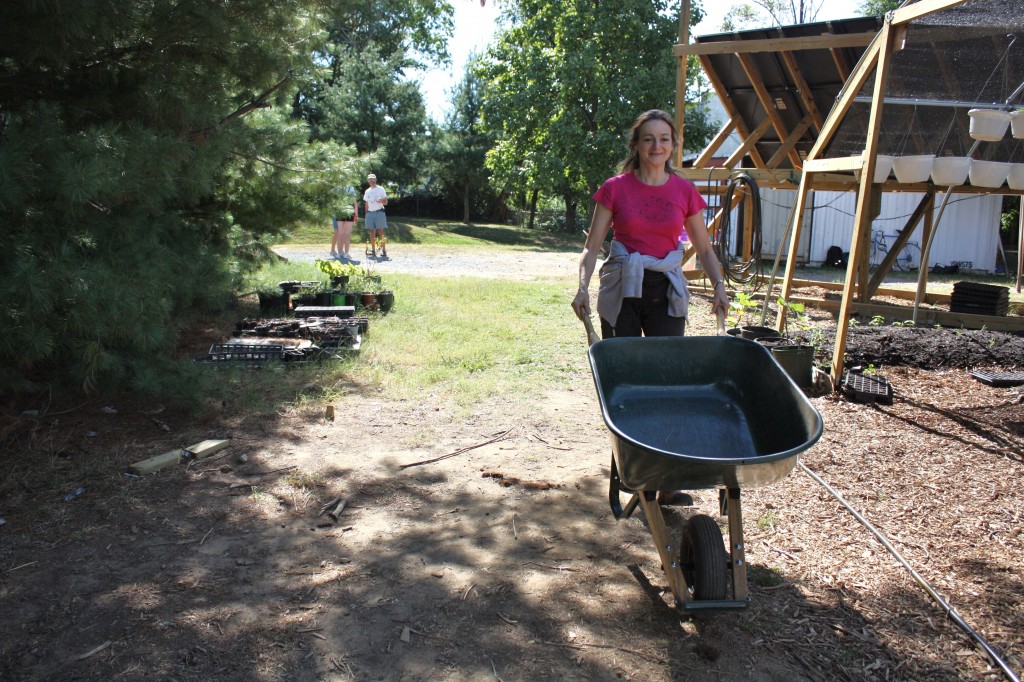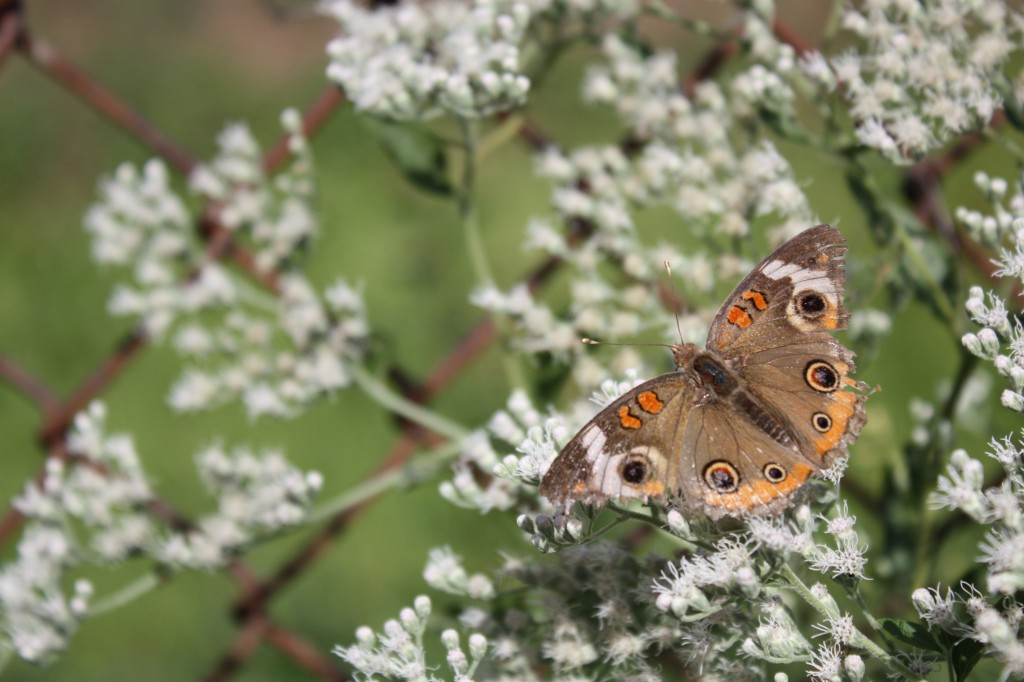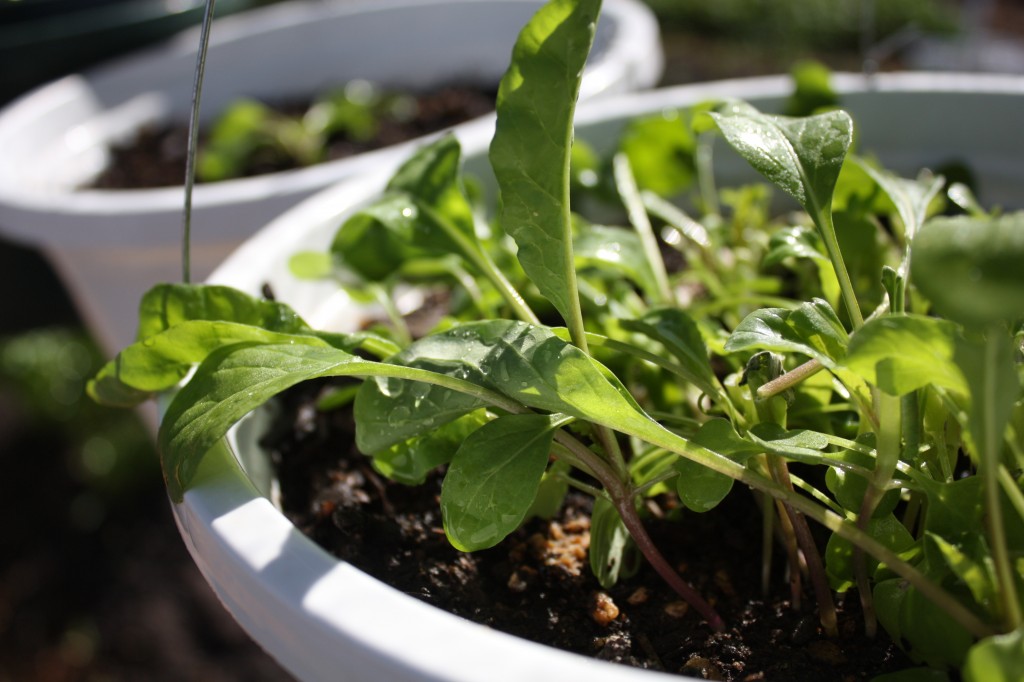 We've been growing arugula in beds as well as in hanging pots, in order to most efficiently utilize space.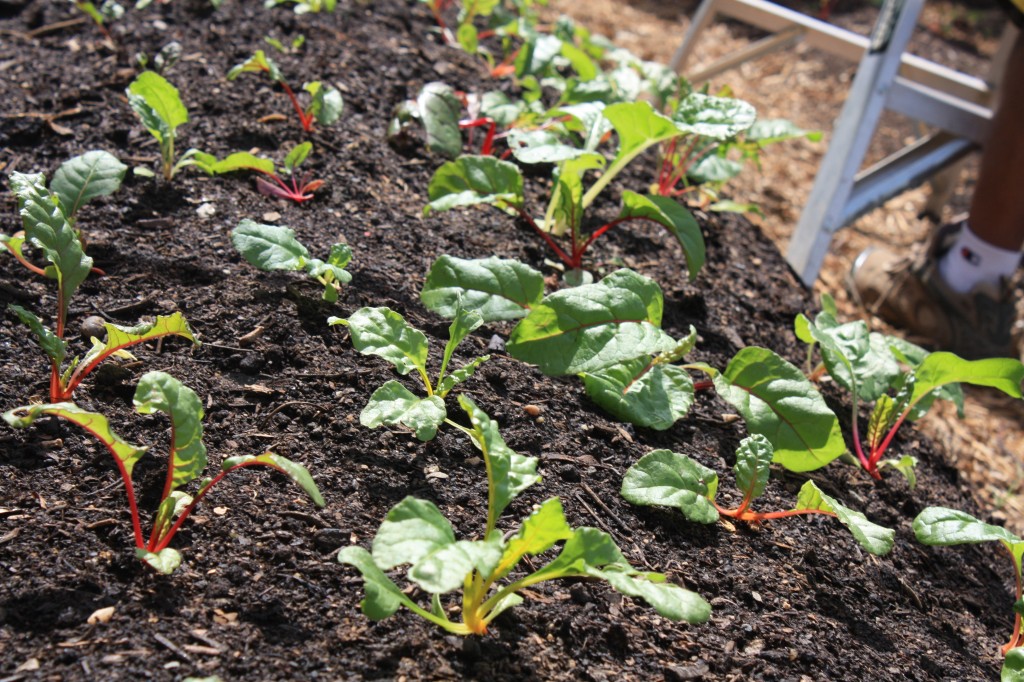 The swiss chard is coming in nicely.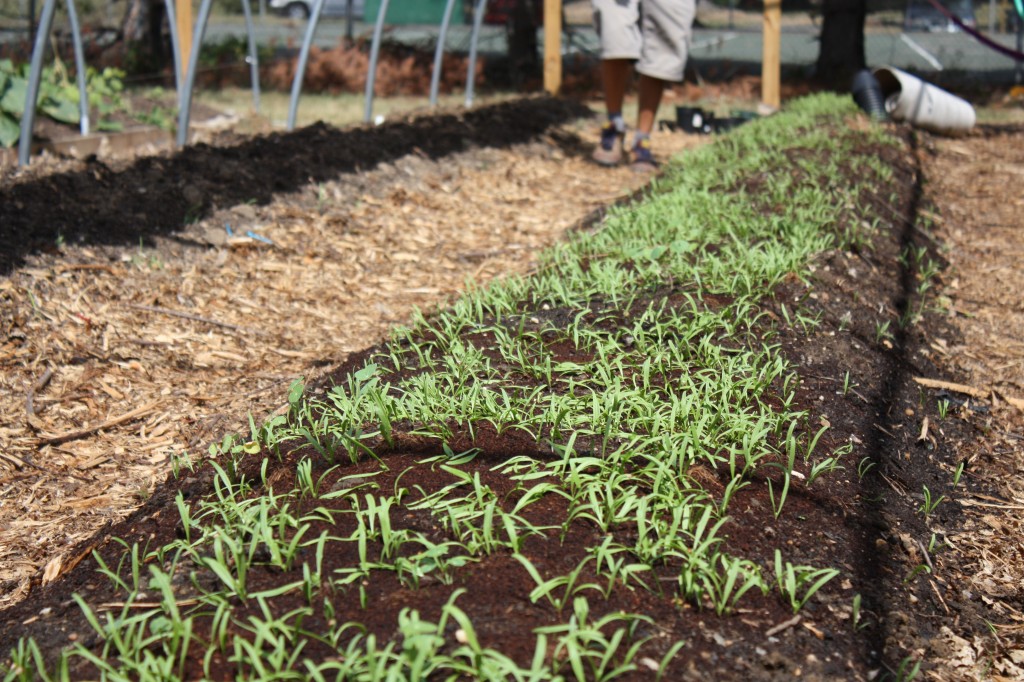 The very beginnings of spinach.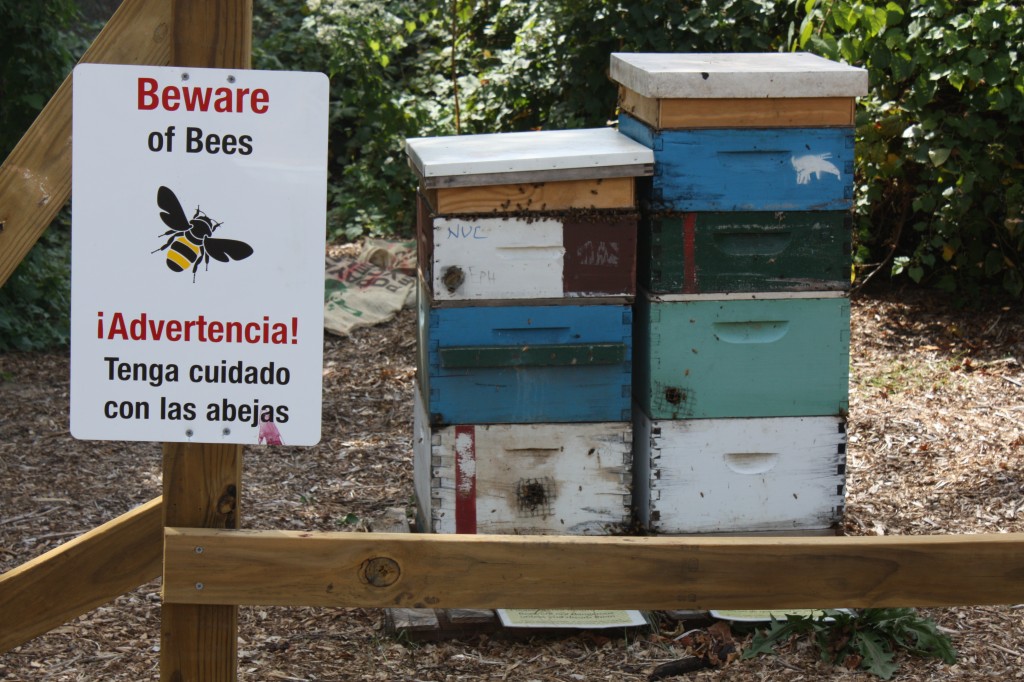 The bees are doing well. Since they are still in their first few months of development we have not been harvesting their honey (except for small spoonfuls! It's so yummy! Christian rightly says it "tastes like sunshine"). This way they will be able to get through the winter and produce loads of delicious honey next summer.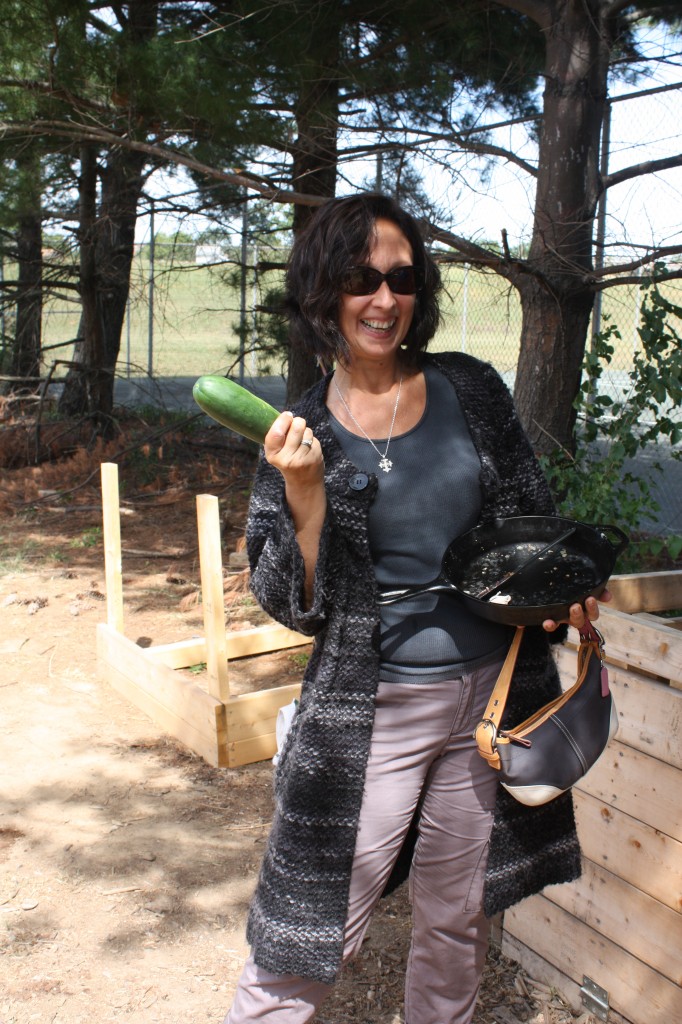 One of the first cucumbers of the season!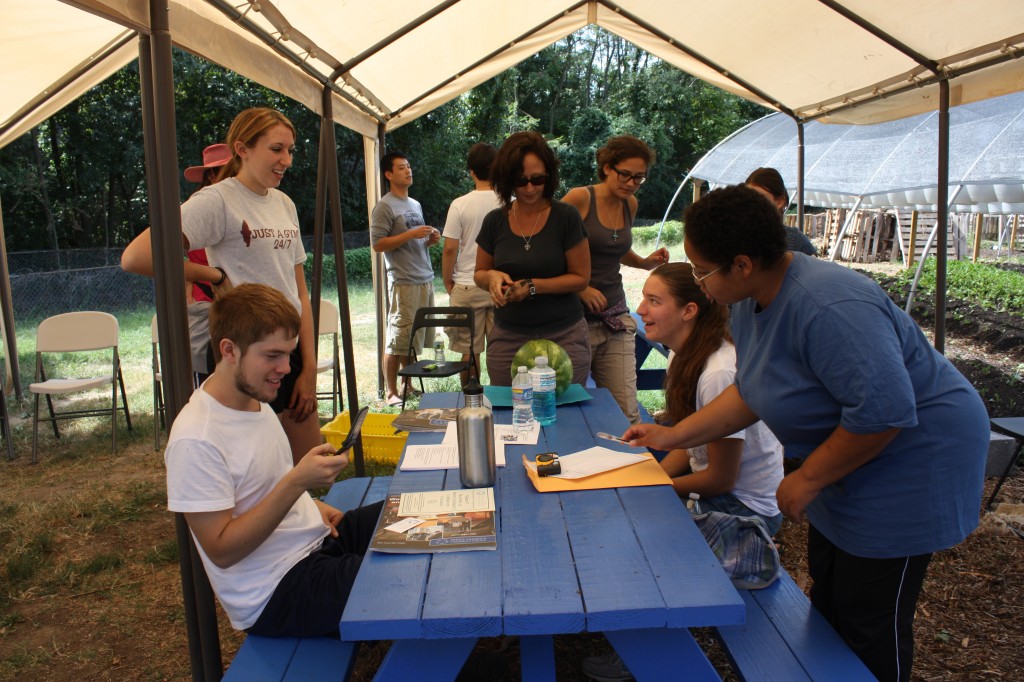 The volunteers taking a watermelon break.
Last Tuesday we held our first Urban Commercial Agriculture class, offered by Prince George's Community College, part of the college's new "Green" Training program. This 6-week hands-on course is held twice a week, Tuesdays and Saturdays, and is aimed at educating budding "agripreneurs" in urban farm design, composting, growing season extension methods, farm construction, and the marketing of agricultural products. A diverse group of approximately 20 people is enrolled, encompassing different cultures, ages and backgrounds. There are a number of people from Baltimore, and even two traveling all the way from Pennsylvania to take the course. Their serious and devoted attitude is inspiring. The New Urban Farmer trainees are also taking the course as part of their 9-month training program.
Here are some photos of the class, led by Vinnie Bevivino: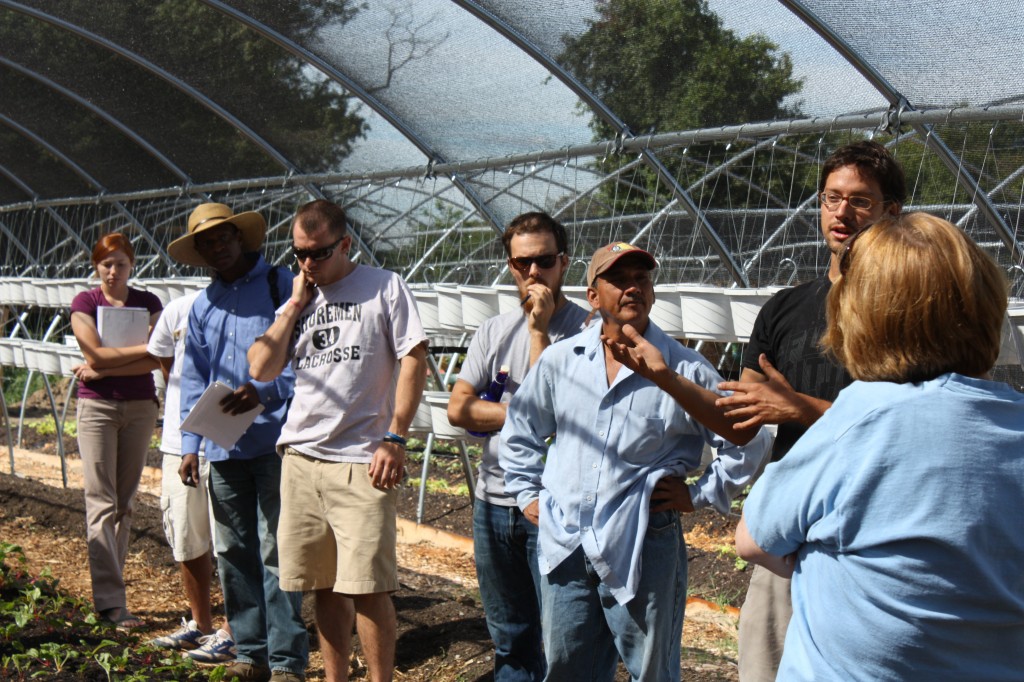 "I'm always energized and excited about how people are ready to start doing more, it's not just hypothetical," – Vinnie.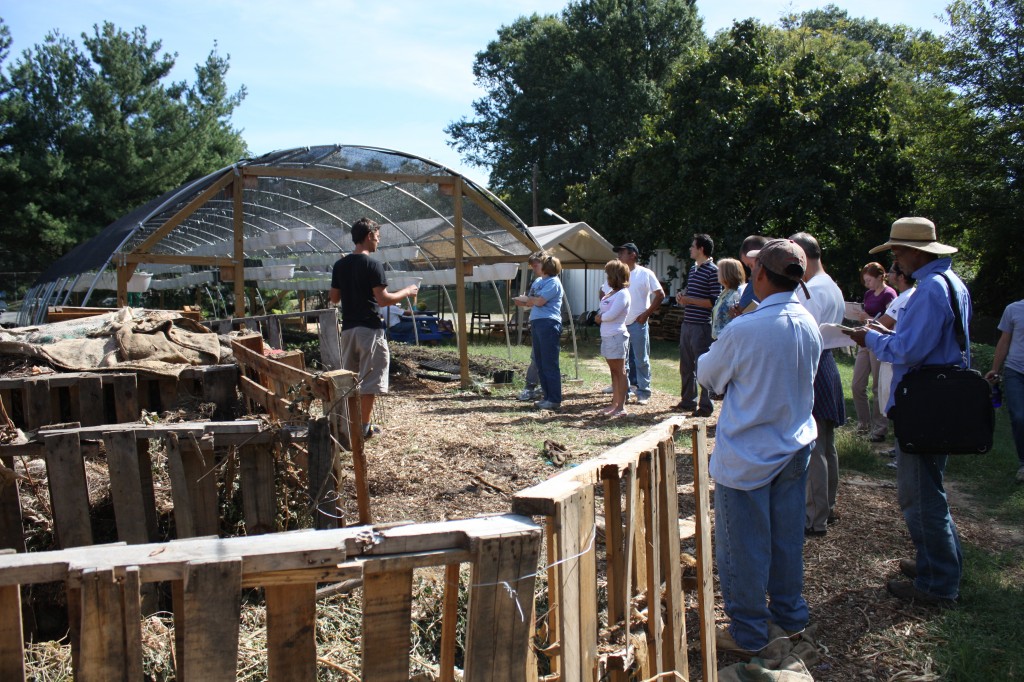 The volunteers filled the installed compost bins with compost, in preparation for a delivery of worms. Christian Melendez, the volunteer coordinator, is in Milwaukee for the Growing Power conference and will be returning on Monday with a truck filled to the brim with worms that we will be moving to their new homes – into these bins and also onto the beds. At the moment we have 5 bins, eventually there will be 16. From these bins we will then be collecting the vermiculture (a fancy way of saying worm poop – the most nutritious soil you can get, even better than plain compost), which will provide our plants with the most bioavailable nutrients.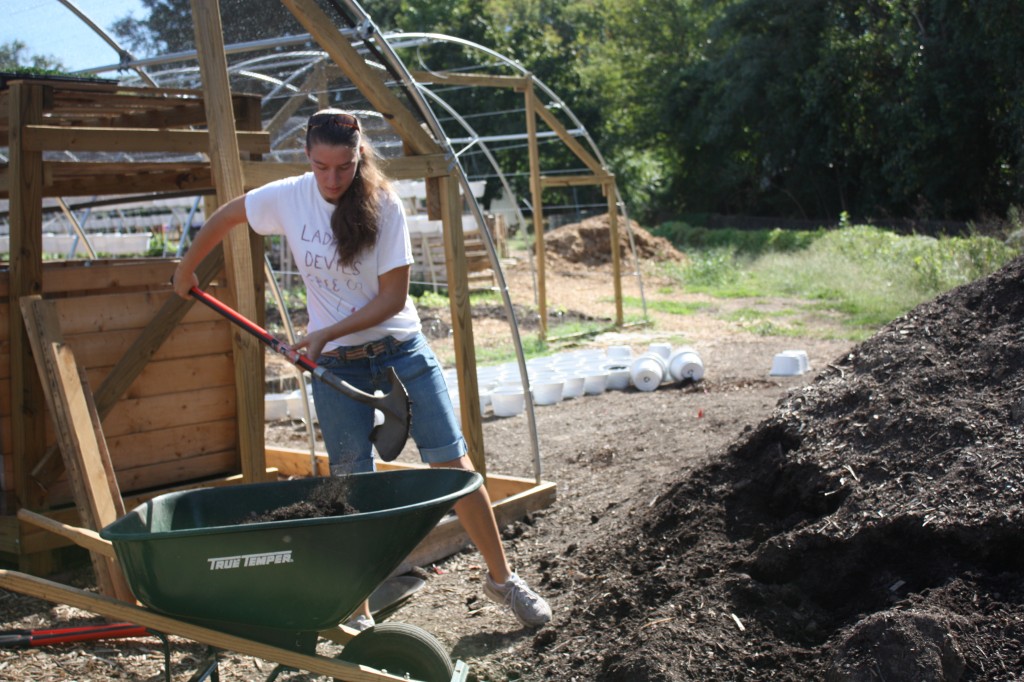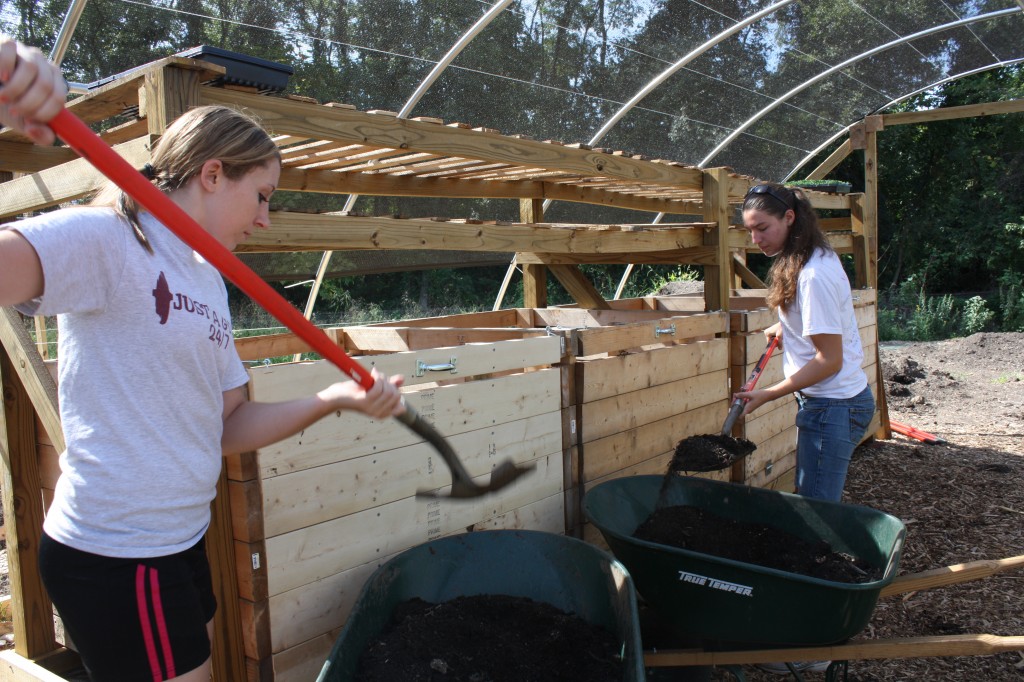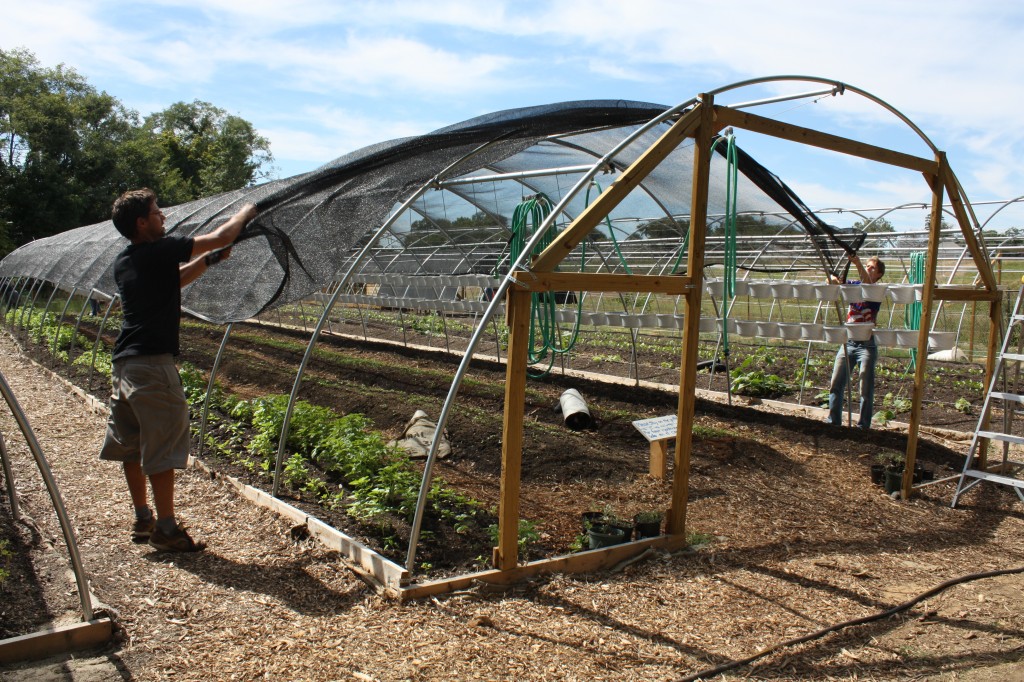 It's that time of year! Vinnie and Mike unveiling hoophouse number 2, which had a 40% shade cloth on it for the past two months. With the autumn sun, these plants no longer require as much shade.
In the first week of October we're going to start selling select produce to restaurants. This includes pea and sunflower shoots, which we've been growing and harvesting for a few weeks now. The shoots take approximately 1 week to grow from seed to uber-healthy and delicious sprouts. Perfect for salads, sandwiches or as a garnish!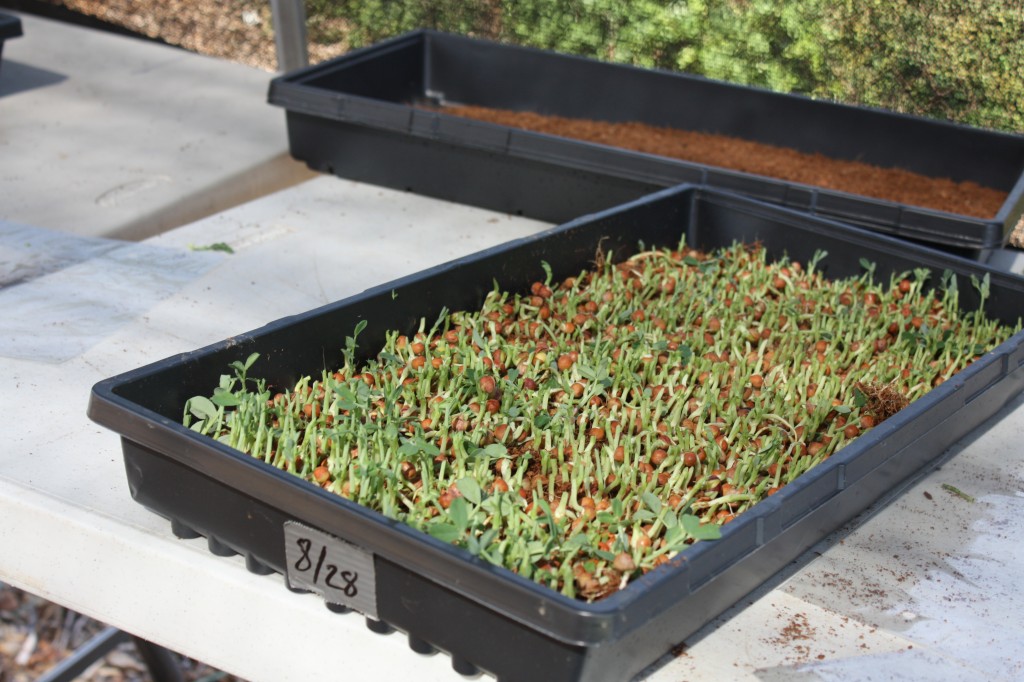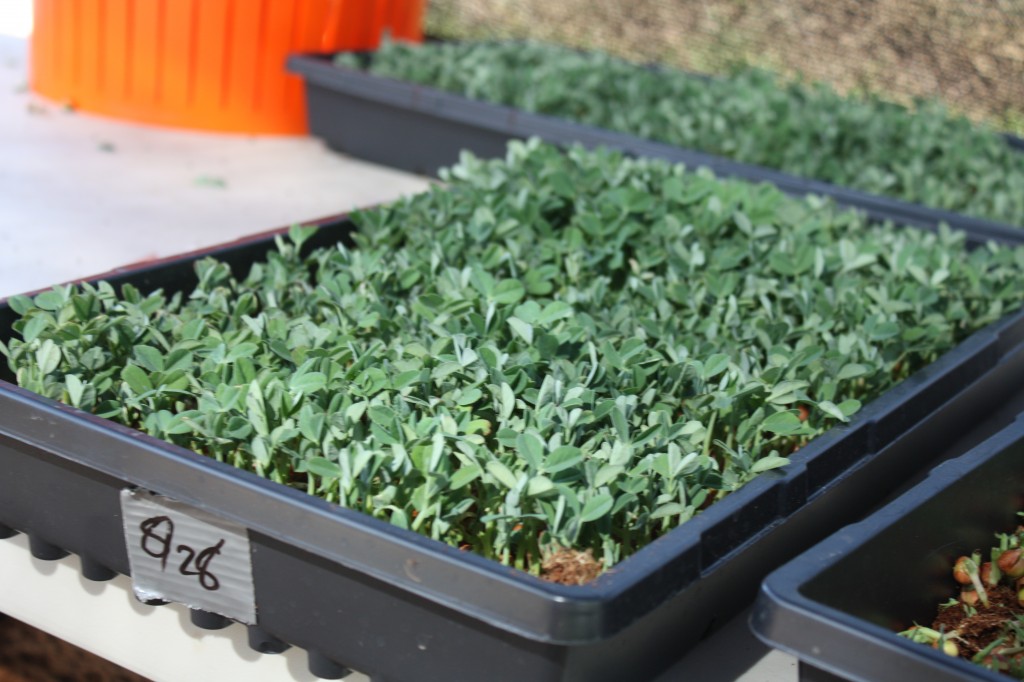 Pea shoots ready for picking!
Want to see all of the above (and more!) for yourself? Come volunteer!
Thank you to Keira Sherper for this week's wonderful photos!
Stay tuned for next week! Until then..
Peace and carrots,
Natalya Dikhanov and the ECO crew