More Farms, More Food!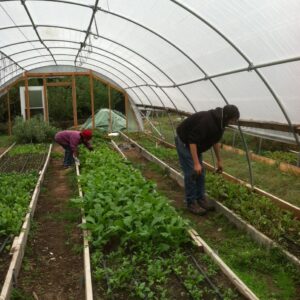 Our 1.5-acre farm in Edmonston, Maryland, and 3.5-acre farm in Bladensburg are just the beginning of what we hope will be a network of new urban and rural farms in Prince George's County, growing food close to the communities that want and need it.
We are working with our partners at Maryland-National Capital Park and Planning Commission, as well as private landowners in Prince George's County, to identify land that can be put into agricultural production. We envision expanding the operations of ECO City Farms to some of these locations, as well as the creation of farming incubators to help new farmers get started.