Sade Anderson is the newest addition to the  ECO City, as our Farm Food Chef. Through a thirteen-year journey to a plant-based lifestyle, Sade has come to appreciate food and its source. She is a health coach, food educator, personal chef, garden educator and fitness instructor. Sade enjoys dancing, reading, cooking, yoga, and sharing vegan meals with her 5 year old son.
For our inaugural visual recipe post, Sade shows you how to make A sautéed eggplant and avocado salad, a modified recipe developed by Bobby Flay, who created a grilled version. A savory dish that's filling, nutritious and flavorful, this can equally serve as the main course or as an accompaniment to any meal. If you want to reach Sade, you can e-mail her directly: srenanderson@yahoo.com  Prep Time: 15 Minutes + Cook Time: 10 Minutes = Total Time: 25 Minutes
---
Main Ingredients:
1 eggplant, cut into 1-inch thick slices
1 large red onion, cut into rounds
Canola oil
1 avocado, halved, pitted and chopped
Parsley springs (garnish)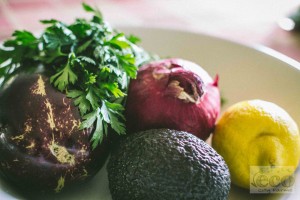 Dressing Ingredients:
1 tablespoon (tbsp) red wine vinegar
1 teaspoon (tsp) Dijon Mustard
1 tbsp coarsely chopped oregano leaves
Honey
Olive oil
Salt and freshly ground black pepper

1 lemon, zested (note: you can also use a grater, if you don't have a zester!)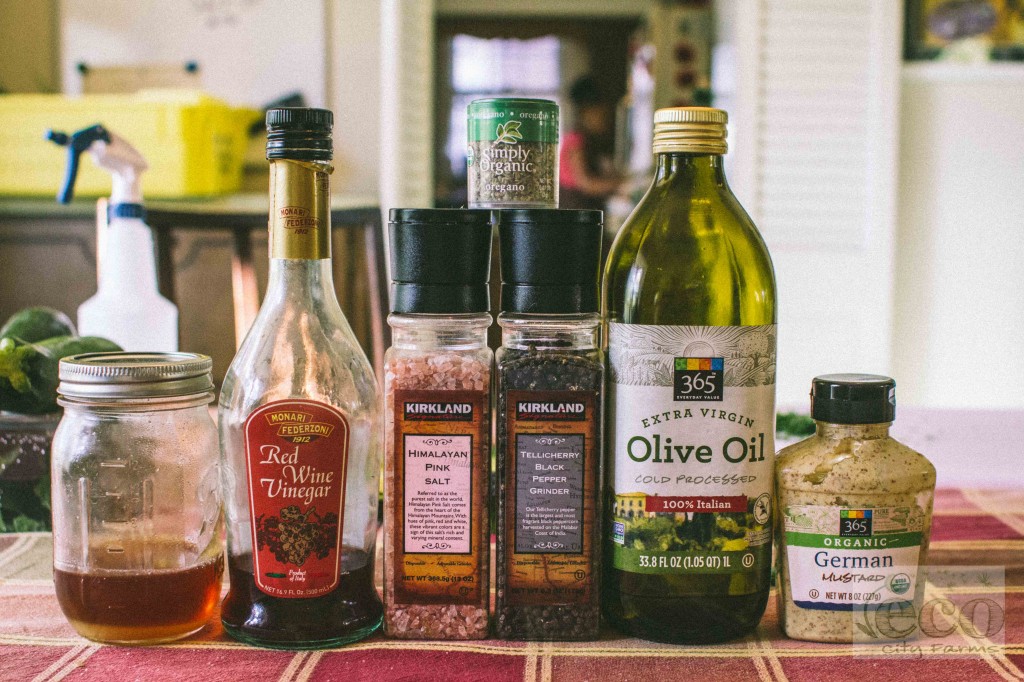 Hardware:
Large knife
Stove
Two pans (you can use one, but using two would make this much faster)
Cutting Board
Whisk/Spoon
Large bowl
Jar/bowl for dressing
Zester or grater
Small bowl/container for composting
---
Directions:
1. Heat a 1-2 tablespoons of oil in the pan(s) over medium-low heat. While that is heating, chop eggplant into 1/4-inch thick slices, and slice onion.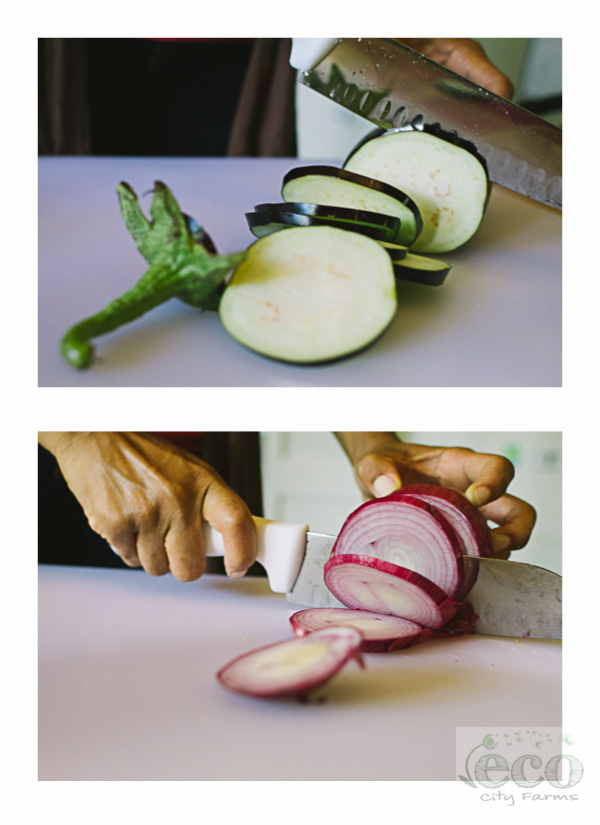 2. Cook the eggplant and onions in the pan(s) until soft.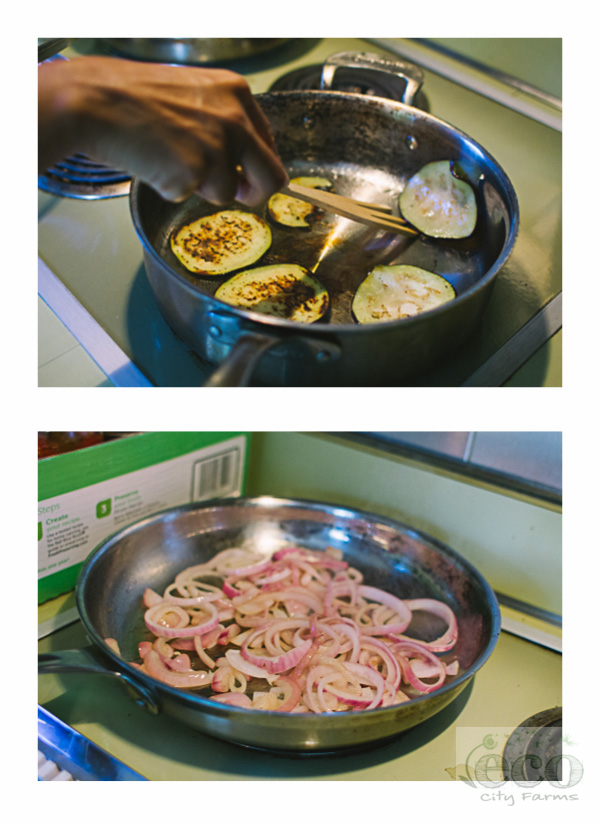 3. Remove from pans and set on cutting board or bowl to cool slightly.
4. While you wait, slice open the avocado and cut the avocado while in the shell.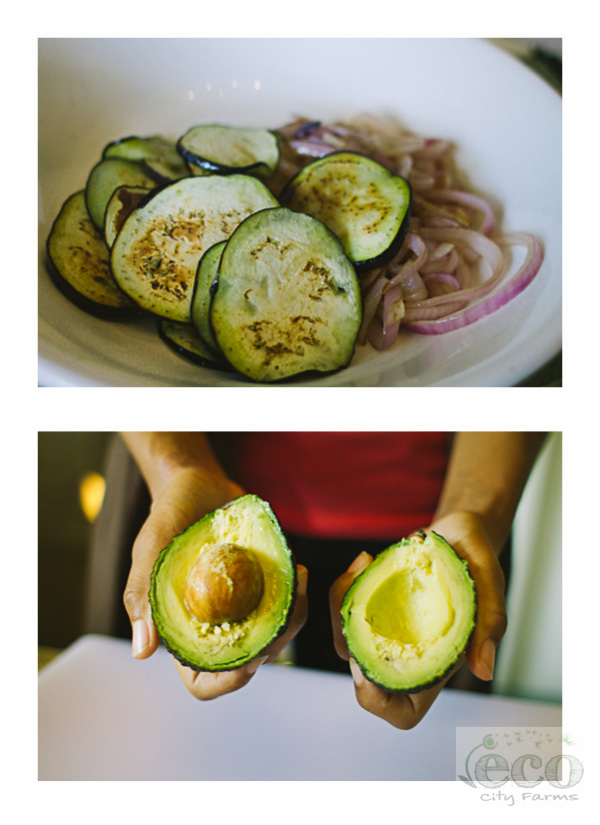 5. Add avocado to bowl. Roughly chop the eggplants, avocado and onions on the cutting board.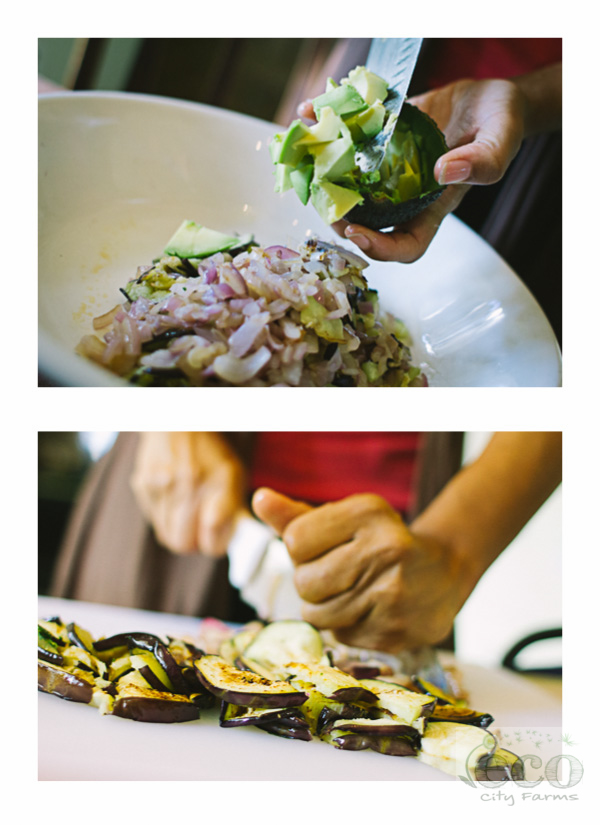 6. Chop parsley for garnish.
7. Make the dressing: In a small bowl or jar, combine the red wine vinegar, the Dijon, and oregano. Add honey and olive oil, to taste, and blend. Season with salt and pepper, to taste.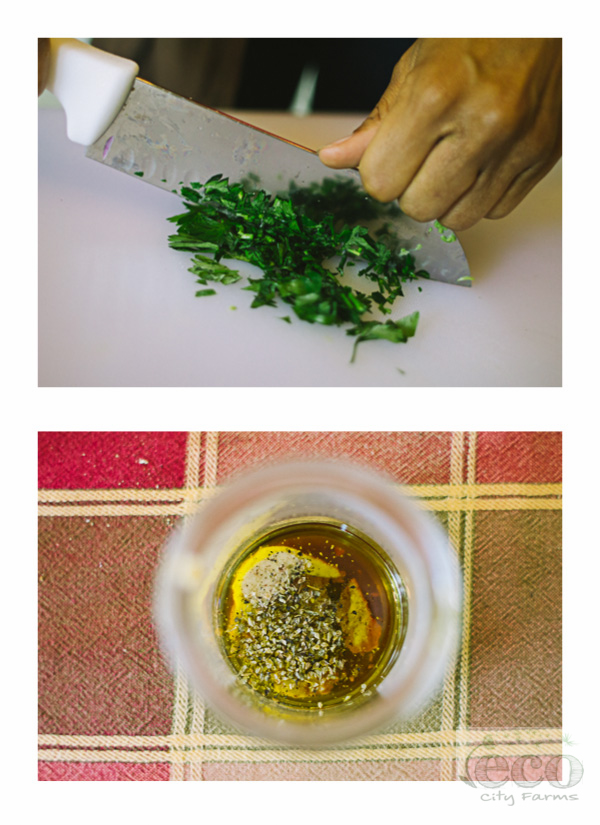 8. Add the dressing to the eggplant mixture and toss. Garnish with lemon zest and parsley sprigs and serve.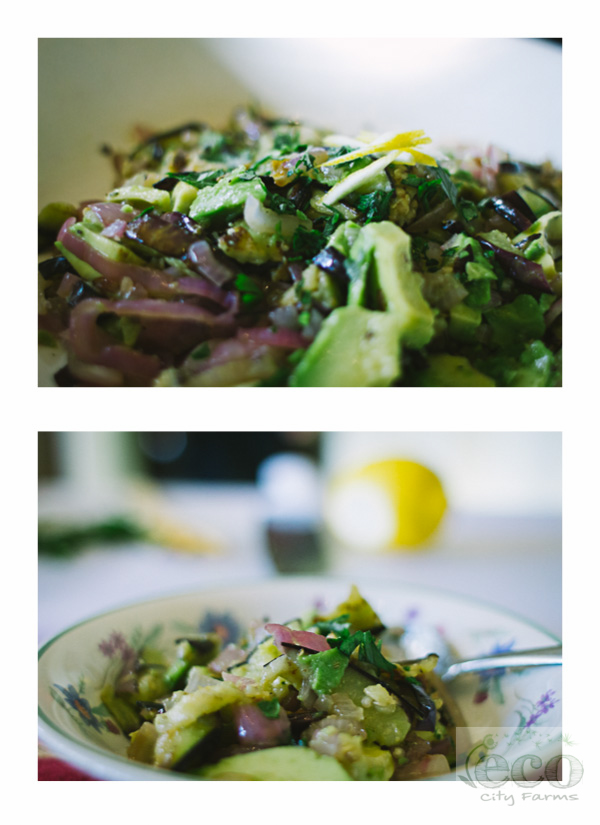 9. Compost the food waste!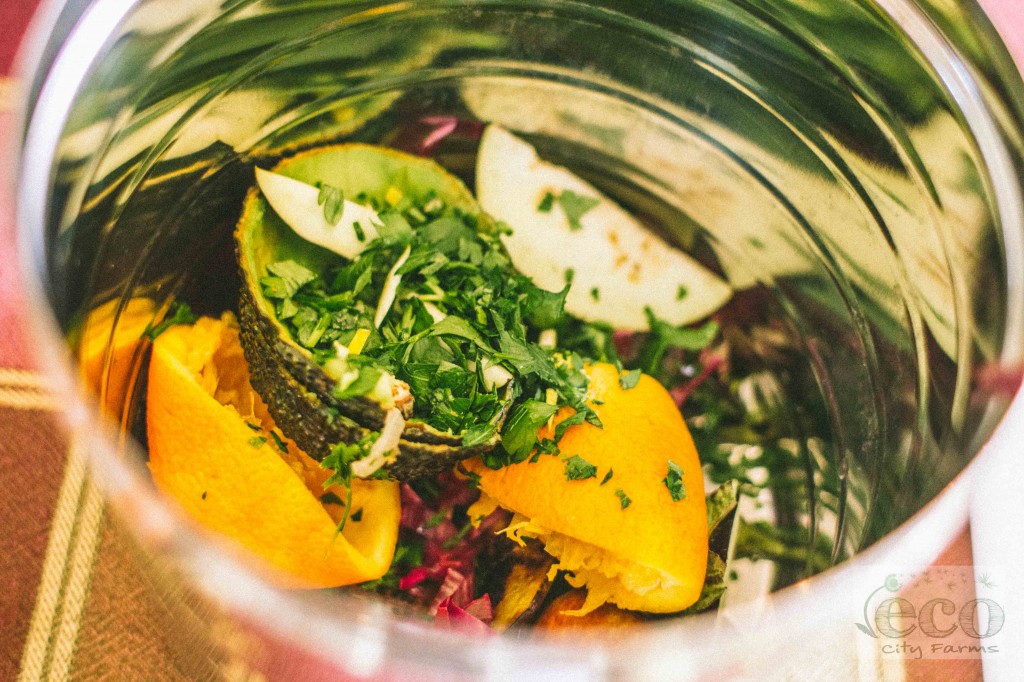 ENJOY!      Keep checking back for more recipes!