Thank you to all those who came out to the Ride4ECO and Open House on Saturday, May 3rd.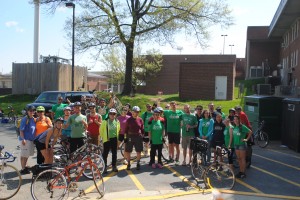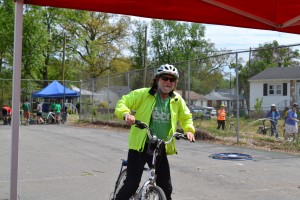 It all started with a fun 5 mile bike ride from the University of Maryland to the farm in Edmonston.  We had over forty riders join!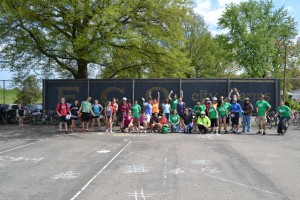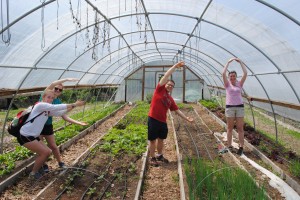 Bikers and visitors then converged at the farm for tours, smoothies made from our famous smoothie bikes and a silent auction.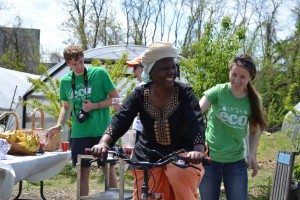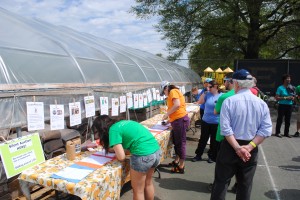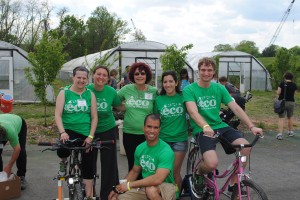 All in all, we raised over $8,000 which will make it possible for ECO to build a bike stop at our Edmonston farm!  We hope you'll stop by the farm in the fall to enjoy the bike stop and other exciting new additions to the farm!