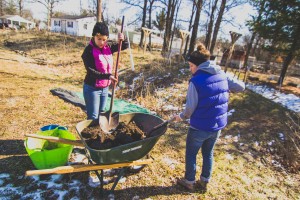 Our office and farms are always in need of new tools and supplies! News tools and equipment ensure our productivity and efficiency to continue our mission. Donating these items is a great way to give us exactly what we need. ECO City Farms is a nonprofit 501c3, so all contributions are tax-deductible.
If you have any questions about our work, please contact us at info@ecocityfarms.org.
Wishlist
Listed below are the items we currently need.
For our Farms
Wheelbarrows
Shovels
Harvest baskets
Garden hoses
 General office needs
Laptop
Printer paper
Vacuum
SEED2FEED Summer Youth Program
Flip chart paper
Art supplies, such as acrylic paint, brushes, markers and scissors
Gift certificates for Whole Foods, Costco, MOM's or Yes! Organic Market